Schätzpreis: 250,000 EUR
Berlin-Auktionen 379-380
Sachsen. Christian II. Johann Georg I. und August,
1 591-1611. 10 Dukaten 1611, Dresden, auf den Tod
Christians II. am 23. Juni. NGC: MS 65.

Von allergrößter Seltenheit.
835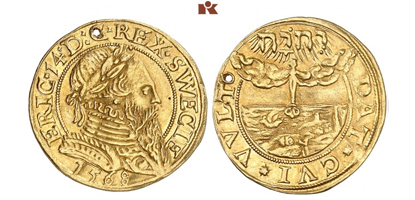 Schätzpreis: 200,000 EUR
Braunschweig-Calenberg-Hannover. Johann Friedrich,
1665-1679. Löser zu 6 Reichstalern 1679, Zellerfeld.
Geprägt und verteilt anlässlich der Beerdigung
Johann Friedrichs. Aus Sammlung Salton und
Sammlung Meyerhof, Auktion Schulman 171 (1930),
Nr. 156. Äußerst selten. Fast vorzüglich.
156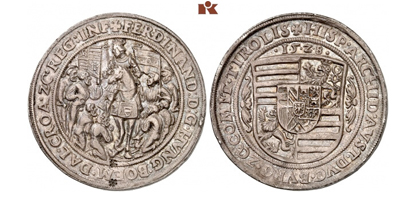 CNG's Electronic Auction 538
Classical Numismatic Group
Electronic Auction 538
Coins
10 May 2023
Online
Classical Numismatic Group offer their Electronic Auction 538 featuring 992 lots closing on Wednesday, 10th May 2023, beginning at 10 AM ET. The Dr. Michael Slavin Collection once again headlines the sale with a variety of wonderful ancient and modern issues depicting river gods. Also presented in this auction are selections of ancient Greek silver and world Talers from the Don T. Hayes Collection.