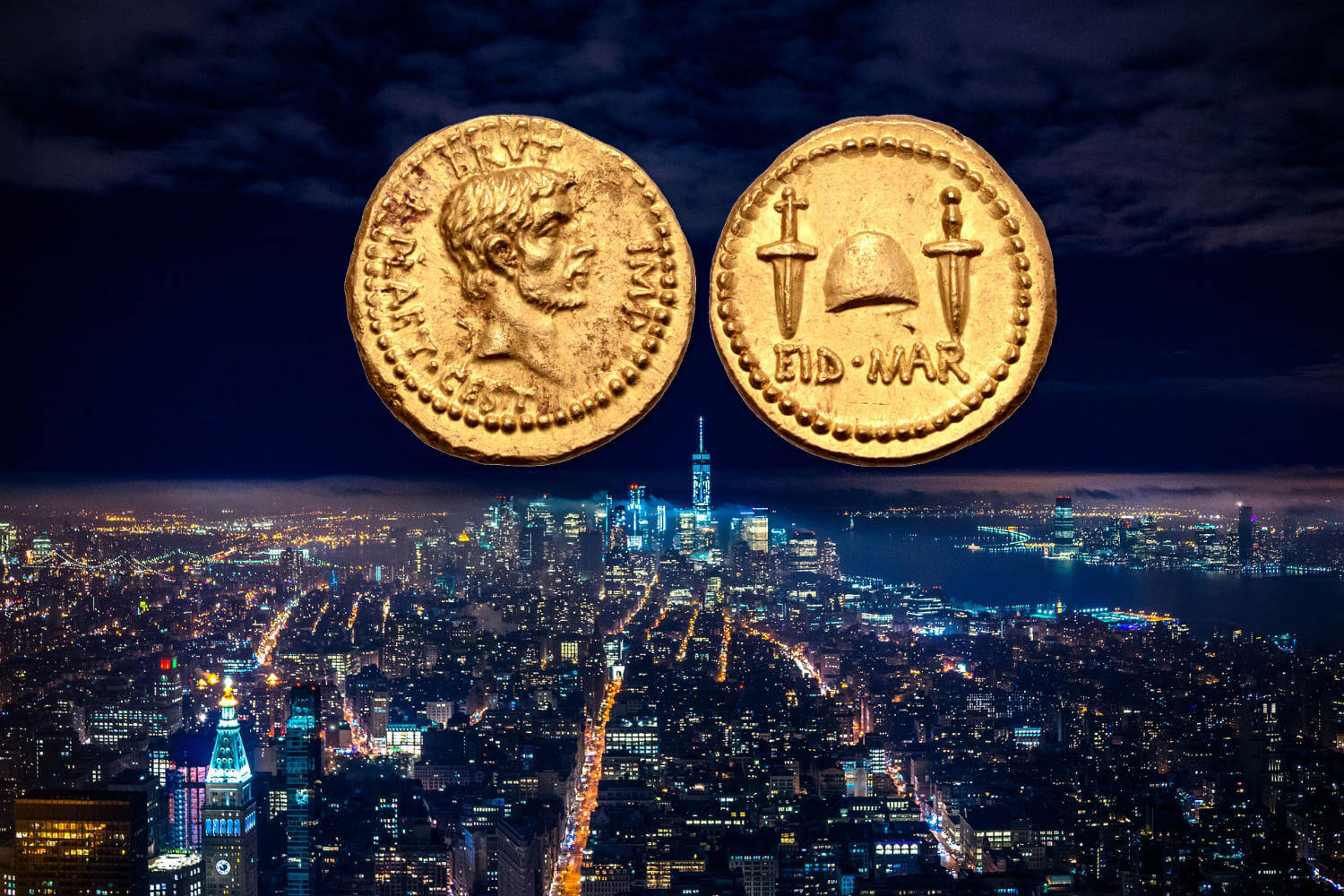 Breaking News: EID MAR Aureus Returned to Greece
New York prosecutors returned an EID MAR aureus to Greece. It is the most expensive ancient coin ever sold at auction. It changed hands in 2020 for GBP 3,240,000. The piece, minted on behalf of the Roman commander Brutus, was seized in the course of investigations against coin dealer Richard Beale. The latter is said to have admitted to falsifying the coin's provenance.
On 21 March 2023, Manhattan's District Attorney Alvin L. Bragg, Jr. announced the return of 29 seized ancient objects to Greece, including the EID MAR aureus. Meanwhile, the District Attorney's Office continue their investigations.
Along with the aureus, Beale is also said to have falsified the provenance of a tetradrachm from the Greek city of Naxos on Sicily. The District Attorney already returned this coin to Italy on 2 February 2023.
We will keep you updated. Remember to also check our website during the week.
Read more about the state of the investigations in this article.
https://new.coinsweekly.com/wp-content/uploads/2023/03/00skyline-g73bc0a3e2_1920-1.jpg
1000
1500
https://new.coinsweekly.com/wp-content/uploads/2023/01/logo-coinsweekly_590x204.png
2023-03-23 10:00:52
2023-03-23 10:00:52
Breaking News: EID MAR Aureus Returned to Greece