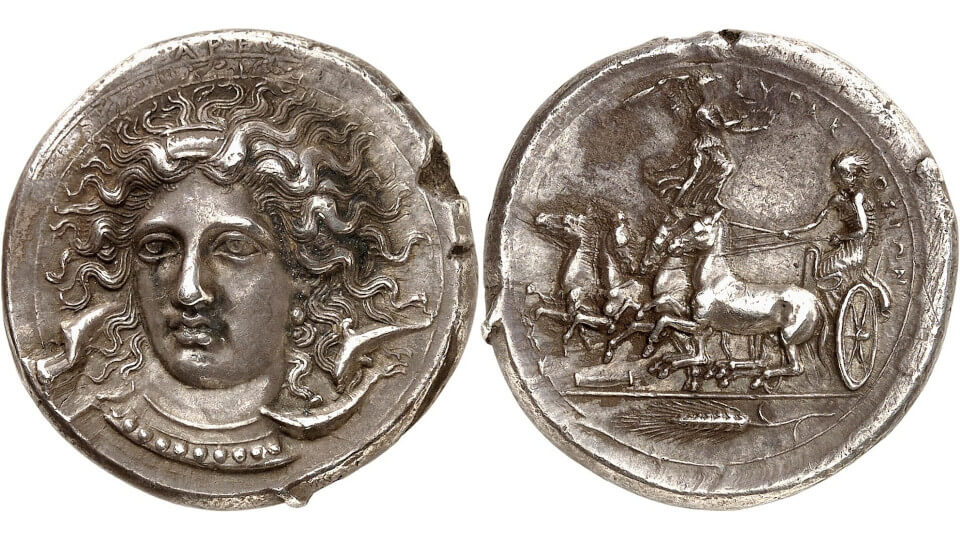 The Most Beautiful: Coins Featuring Women Selected by Alain Baron and Philippe Veuve
Since the beginning of times, women have been ruling the world. They were goddesses, warriors, queens, great mothers, or simply the wives of great men, and influenced yesterday's and today's world.
Coins provide a tangible record of former civilizations and cultures, and contribute to a wider understanding of the world. Coins illustrate through their designs a close up and detailed contemporary view of the world as perceived by their issuers. Coins are the best pictorial witnesses of their time. This is especially true regarding the importance of women in history.
We, Alain Baron and Philippe Veuve, chose these coins to demonstrate this fact.
To learn more about or to contact them, please go the Numismatica Genevensis website.
https://new.coinsweekly.com/wp-content/uploads/2020/06/01Syracuse-2.jpg
540
960
https://new.coinsweekly.com/wp-content/uploads/2023/01/logo-coinsweekly_590x204.png
2020-06-11 13:56:18
2023-09-20 08:24:25
The Most Beautiful: Coins Featuring Women Selected by Alain Baron and Philippe Veuve