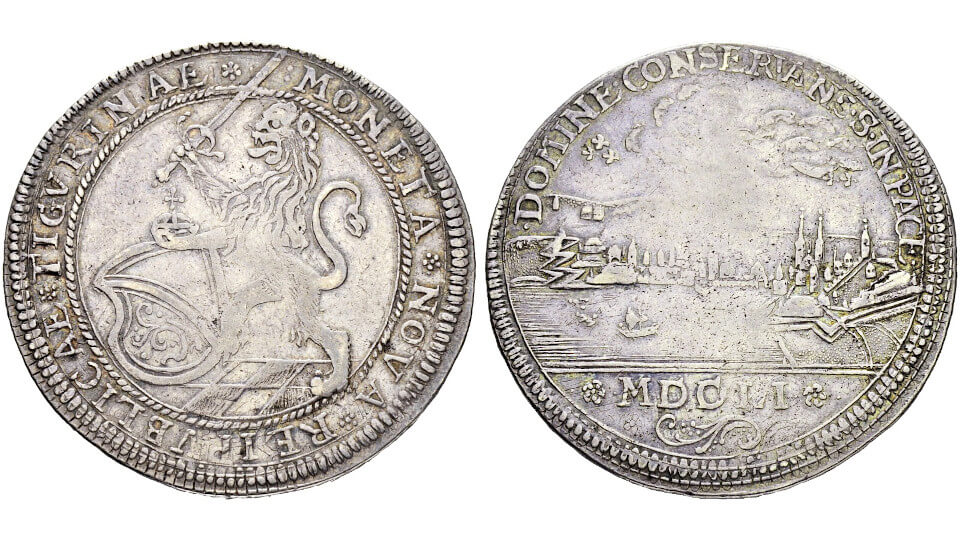 The Most Beautiful: Talers from the City of Zurich, selected by Ruedi Kunzmann
Zurich's talers have a centuries-old history behind them; the earliest guldiners were struck way back in 1512 and the last Zurich taler of 40 batzen was struck in 1813. Each and every coin selected is a little piece of history and, if they could talk, they would no doubt astonish us with tales of everything they experienced and what they were used for. This selection therefore focusses less on physical beauty and more on historical value.
If you would like to contact Ruedi Kunzmann or learn about other Swiss coins, please visit the SINCONA AG website.
https://new.coinsweekly.com/wp-content/uploads/2020/05/09-5.jpg
540
960
https://new.coinsweekly.com/wp-content/uploads/2023/01/logo-coinsweekly_590x204.png
2020-05-21 13:56:19
2023-09-19 16:07:32
The Most Beautiful: Talers from the City of Zurich, selected by Ruedi Kunzmann