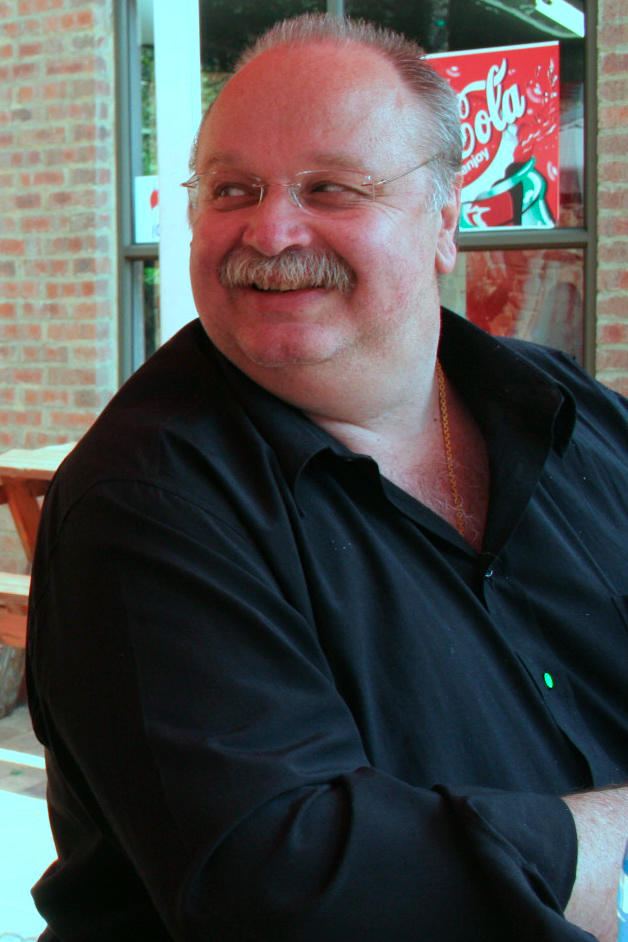 Hans Linnartz (1950–2023)
"I collect memories" – that is how Hans Linnartz, who possessed the most spectacular historical testimonies and numismatic objects over the years, replied to the question of what he collected.
The passionate coin dealer Hans Linnartz, who shaped the numismatic scene of Germany's Rhineland with his expertise and his friendly, good-humoured character for half a century, died suddenly and unexpectedly on 9 March 2023. In 1976, Hans Linnartz became the youngest member of the Association of German Coin Dealers (Verband der deutschen Münzhändler). His passion – numismatics – determined his life, both in a professional way and in the form of numerous close friendships that developed over the years.
Hans Linnartz was born on 24 April 1950 in Cologne. There he completed his six-semester engineering degree. During this time, however, it quickly became apparent that his true passion and his professional future were in the coin trade. After an initial phase of selling coins at coin shows, Tyll Kroha convinced him to expand his business and to open a coin shop. Thus, Hans founded his company, the "Kölner Münzantiquiariat" Münzhandlung Hans Linnartz in the January of 1974. His resourceful business acumen gradually revealed itself and in 1986 he opened his store at Alter Markt in Cologne. He ran this shop for 30 years, until he opened a new one at Marsplatz, where he worked for 15 years.
Although he operated a thriving business during this time, cultivated an international network, built up and sold high-quality collections, he remained a discreet, modest and open-minded man. He was often fascinated by the inconspicuous, complex and tricky. This led him to acquire a profound expertise in many areas, which he was happy to share along with his business expertise. After closing his office at Marsplatz, he reduced his dealing business but continued to work as a sworn expert for coins and medals.
Throughout his career, Hans met numerous like-minded people and colleagues, some of whom became close friends. He also encountered his beloved wife in the coin trade, who worked for Busso Peus at the time. They went on to work together at his coin shop and had three children, two of whom joined the family business.
The close connection to his birth and home town of Cologne was also reflected by his fields of interest. Besides coins, he also collected miniatures of the Rhenish Middle Ages, medals, plaques, tokens and figurines, with which he spent a lot of time, especially in retirement. However, Hans did not only deal with the past. For many years, he was actively involved in the board of the Interessengemeinschaft Altstadt, an initiative that pursued the goal of making Cologne's old town more attractive. He was highly committed to Cologne's numismatic association, the Numismatische Gesellschaft Kölner Münzfreunde von 1957 e. V. He was a member for more than 50 years and supported the association in many ways. He was the first person to talk to regarding numerous ideas and projects. Especially in recent years, he was delighted about the positive development of the association and regularly attended its numismatic colloquia. The association paid special tribute to Hans Linnartz on his 70th birthday.
Hans will be fondly remembered by all of us for his modest, friendly and good-humoured Rhenish character and all the discussions and chats we had the privilege to share. He leaves a deep gap in our community. Our heartfelt sympathy goes out to his wife and their three children.
Bernhard Offermann (chair), Andreas Henseler and Sven Martzinek wrote this obituary as representatives of the board of the Numismatische Gesellschaft Kölner Münzfreunde von 1957 e.V.
https://new.coinsweekly.com/wp-content/uploads/2023/03/00HansLinnartz-1.jpg
942
628
https://new.coinsweekly.com/wp-content/uploads/2023/01/logo-coinsweekly_590x204.png
2023-03-23 09:49:06
2023-03-23 09:49:06
Hans Linnartz (1950–2023)