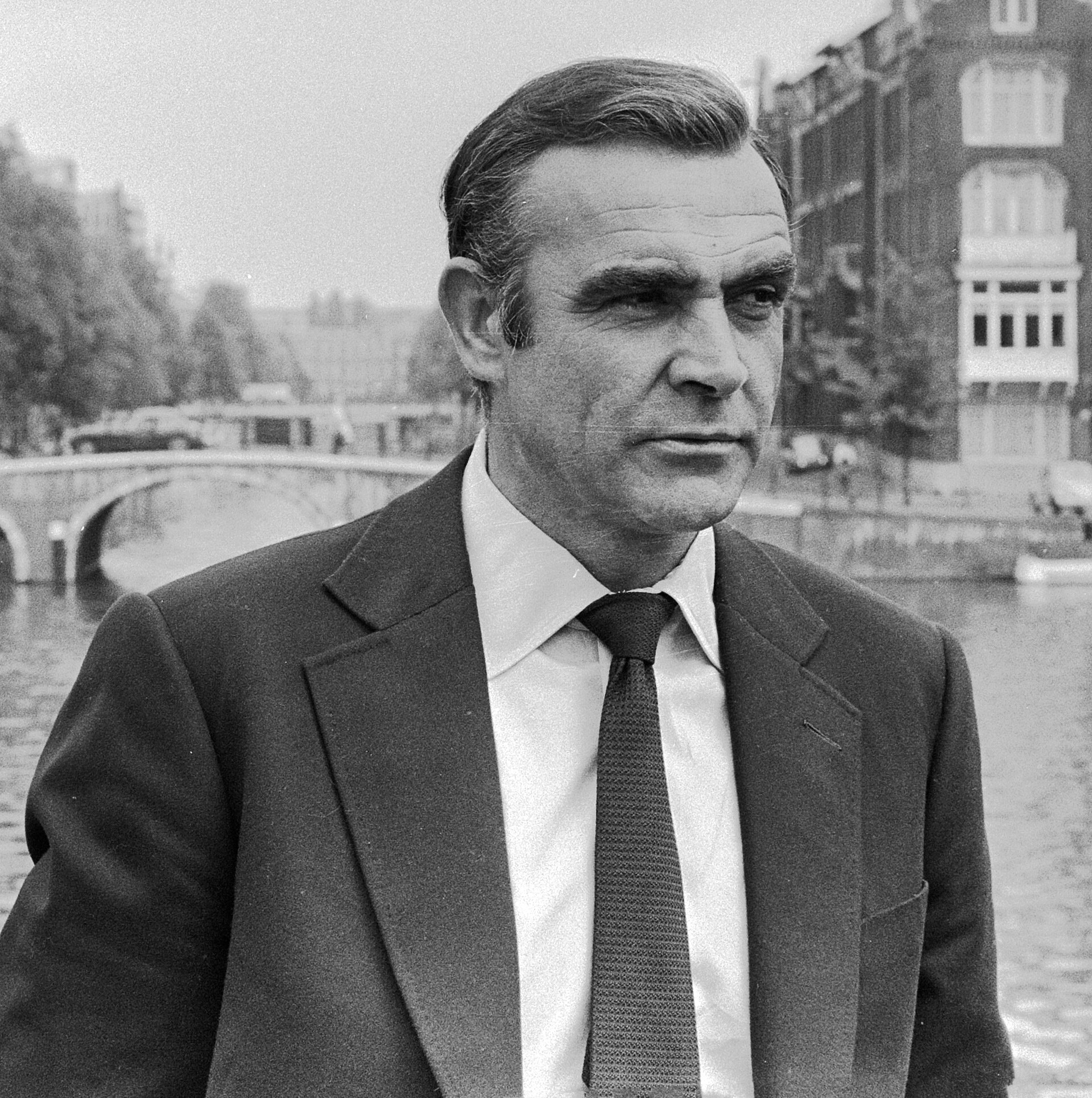 On Goldfinger and Gold: Pulp Fictions and Hard Facts
We can safely say that audiences have never watched James Bond to learn all about gold, but there was a time when gold was an important theme in Bond movies because it represented great wealth and power. Exploring the facts and fantasy presented, re-presented, and represented in these movies can still tell us something "new" about gold, its production, pricing, storage, and role in global finance; and it may also clear up common misconceptions and destroy some long-held urban myths.
BoE's Intelligence Briefing: Misinformation and Disinformation
British intelligence once knew a thing or two about gold. In "From Russia With Love" (1963) they had the foresight to provide their 007 agent with 50 gold sovereigns to assist him on his travels through Eastern Europe, and James Bond had the wisdom to use their allure to dramatically save his own life. Gold was then to feature front and centre in the next Bond movie, "Goldfinger" (1964). After an opening sequence climaxes with the death of a stunningly beautiful woman, cruelly killed by being plated or painted with gold, things get down to business when James Bond is ordered to visit the Bank of England. There, over an after-dinner Brandy, he is lectured about gold and concerns about its use in smuggling. The Governor explains that the BoE is a 'gold bullion depository' as is Fort Knox, and that gold holdings determines the 'true value of the dollar and pound'. The problem with gold is that while its official price is $30 USD per troy ounce, it sells elsewhere for much more, fetching up to '$110 in Pakistan'. Apparently, gold, unlike diamonds, 'is ideal for smuggling' because it is untraceable. Armed with that information Bond is tasked with reigning in Mr. Auric Goldfinger, the infamous 'Goldfinger', long-suspected of 'smuggling', after being lent (as bait) a 400 oz. gold bar worth '$5,000' from the Nazi hoard fished out of Lake Toplitzer in the Austrian Alps.
And Now, Let's Get It Right
Right at the start of the movie then, there is already a disturbing amount of misinformation, disinformation, and mistaken information presented in relation to gold. Historically, gold holdings, in bullion and specie, did provide legal limits to issuance of paper currencies during the period of the gold standard. By 1964, however, the notion that the 'true value of the dollar and pound' was somehow decided by changing gold holdings is false. The great benefit of the gold monetary standard was that it in fact fixed international exchange rates, despite fluctuations in national gold reserves. In 1964 the statutory price of gold was $35 (not $30) USD per troy ounce, which meant that gold could be legally bought and sold, all around the world, at prices very close to its legally defined USD value. While prices in Pakistan may have been higher than in London, there is no explanation for why there might be a 300 percent premium for smuggled gold. Gold was legally traded in neighbouring India and Iran at prices close to the $35 USD gold peg. It also follows that a standard gold brick (a 400 oz. London Good Delivery -LGD- bar) is worth $14,000, almost triple the inexplicable price cited in the movie for the Nazi gold bar; but $5,000 was a lot of money in 1964.
Another problematic idea is that of Lake Toplitzer, or other alpine Austrian lakes, being cited as the source of retrieved Nazi gold hoards. Extensive and repeated diving expeditions have shown that gold bullion has not been found, let alone retrieved or restituted, from Lake Toplitzer or any other Austrian water bodies. That people would accept such information as being credible in 1964 is one thing, that people still speculate about Nazi gold hoards now, is another (and reflects a growing fascination with fascism, deep-water diving adventures, the Third Reich; and how much we have forgotten).
A Truly Insane Scheme
If what the Governor at the Bank of England says about gold is misleading and mistaken, Mr. Auric Goldfinger's pronouncements on the subject are just inexplicably nonsensical and insane. Bond manages to discover Goldfinger's ingenious smuggling operation involves six annual circuits from Kent to Switzerland with the bodywork and panels of his Rolls Royce 1936 Phantom III incorporating substituted gold equivalents. So much for smuggling though, Goldfinger's real plan to make it rich is 'Operation Grand Slam' and the captured Bond has a box seat at its inception. The US Bullion Depository at Fort Knox, said to have '15 billion dollars in gold' and to be 'guarded by 41,000 troops' is the target of the operation. Goldfinger's dastardly scheme involves liquidating some 60,000 people in the vicinity of Fort Knox by spraying them with poison 'Delta 9' nerve gas, in order to gain entry inside its mythical vaults. That is a lot of death for a lot of gold, and just imagine how many more must have died to get the gold out of the ground and into the vault in the first place!
Fortunately for us, our quick-thinking hero, James Bond, calculates that '15 billion dollars in gold' weighs 10,500 tons ($15 billion at $30 per troy ounce equals 17,000 short tons, but whatever), and so there is no way the smuggler Goldfinger can move more than a fraction of the total amount. Just as he struggles with mathematics, however, Bond has failed to grasp the full enormity of Goldfinger's evil designs. The plan is not to steal the gold in Fort Knox, but to render it useless for '58 years' (we might employ the old central banking term 'sterilization' for this terror) by detonating a 'dirty' nuclear device at the site. According to the evil genius, Mr. Auric Goldfinger, the attack should increase the value of his own gold holdings by 'at least' a factor of ten. That is, induced scarcity will drive up the price of gold, despite the fact that the gold at the Fort Knox bullion depository had been there since 1932, expressly held 'on deposit', not to mention the unchanging, time-honoured statutory gold price. Once revealed, 'Operation Grand Slam' really does not make any sense. Perhaps, though, "Goldfinger" does tell us something profound about the nature of gold: people will fight and die for it! And strangely enough, we are entertained by the violent and stylized spectacle – the mix of lies and truths – made palatable by its tart, black humour, and a seemingly inexhaustible supply of racy 'Bond Girl' sex symbols.
In a final note, the thematic use of gold in the 007 movie franchise ends a decade later when the gold standard has been entirely abandoned in "The Man With The Golden Gun" (1974) where an assassin attempts to shoot Bond with his golden weapon. Fittingly, perhaps, a gold bullet (with James Bond's name literally on it) misses its mark. Happily, Bond has stayed free of gold ever since.
While reading this article by Simon Bytheway, the famous title song "Goldfinger" by Shirley Bassey got utterly stuck in our head. If you experienced the same, you can listen to it on Youtube and at the same watch some iconic scenes of the movie.
You can read more about the author, Simon Bytheway, in our Who is Who section.
To celebrate the one and only James Bond, the Royal Mint and the Perth Mint recently issued a whole range of commemorative coins and bars.
https://new.coinsweekly.com/wp-content/uploads/2020/03/00_Sean_Connery_as_James_Bond_1971_cropped-1.jpg
1931
1920
https://new.coinsweekly.com/wp-content/uploads/2023/01/logo-coinsweekly_590x204.png
2020-03-12 10:00:30
2020-03-12 10:00:30
On Goldfinger and Gold: Pulp Fictions and Hard Facts