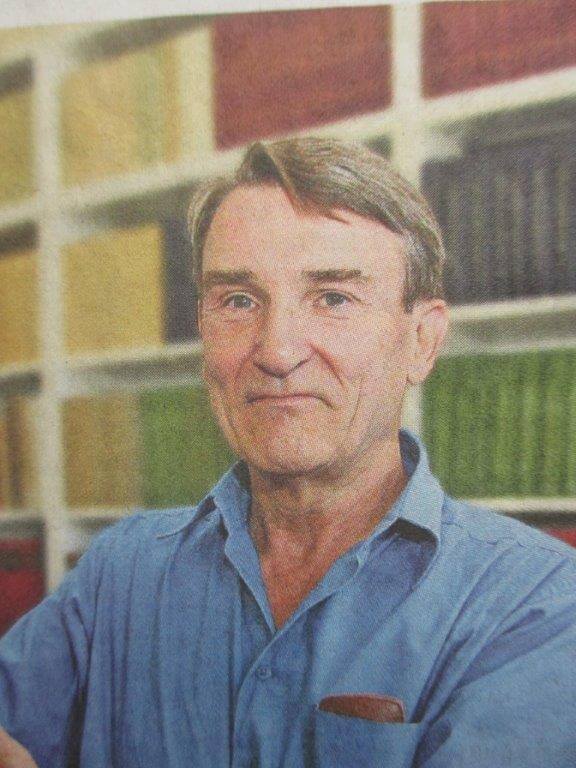 Björn-Uwe Abels (born 1941)
Prof. Dr. Björn-Uwe Abels was born in Berlin in 1941. Eleven years later, in 1952, the Abels family moved to Ambarnath near Mumbai, India, where Prof. Dr. Abels' father worked as a mathematician. The family would stay in India until 1955, and young Björn-Uwe was enrolled at the international Breeks Memorial School in Ootacamund, Tamilnadu. This three-year stay in India would awaken a life-long passion for India and Central-Asia in Prof. Dr. Abels, and he soon turned to coin collecting, focusing on Indian Princely States and British India. In 1956, the Abels family returned to Germany, moving to Gaienhofen at Lake Constance, close to the Swiss border. From 1962 till 1964, Prof. Dr. Abels served in the Luftlandedivision (airborne division) of the Bundeswehr.
His interest for other cultures led Prof. Dr. Abels to study Prehistoric Archaeology and Early History at the University of Tübingen, including a Hindi course, culminating in a PhD in 1970. That same year, he undertook a four-month study trip with public transport through Iran, Afghanistan, and Pakistan, before eventually reaching India. Around this time, he started collecting ancient Indian coins, under the guidance of Prof. Dr. M. G. Reddy (Hyderabad) and Dr. K. K. Maheshwari (Mumbai), which would eventually form the core of his collection. Upon his return to Germany in 1971, Prof. Dr. Abels joined the Bavarian Government Department of Preservation of Historic Monuments
in Würzburg and later moved to the Landesamt in Bamberg, where he worked in a leading capacity from 1976 to 2006. In 1996, he became honorary Professor at the University of Bamberg.
During his life, Prof. Dr. Abels undertook an astonishing 45 trips to India, many with his wife, visiting the most important archaeological and historical treasures the country has to offer. He has many close friends there, with whom he often discussed his passion for Indian numismatics. This deep love for India is clearly reflected in the collection offered in the Leu Numismatik Web Auction 25, which spans many different regions, cultures and eras on the Indian subcontinent. As such, collectors can find some of the earliest punch-marked coinage together with 16th-century gold pagodas. Particular highlights of the collection are an exceptional bronze coin of the Panchalas of Adhichhatra (lot 1317), the finest known, and an attractive series of Gupta gold dinars (lots 1386-1391, 1396 & 1401), showcasing some of the rich iconography Indian numismatics has to offer. It is also worth noting that a good number of the coins have been published in several articles written by the professor.
This article was first published in an auction catalog of the auction house Leu Numismatik.
https://new.coinsweekly.com/wp-content/uploads/2023/03/00_Abels.jpg
768
576
https://new.coinsweekly.com/wp-content/uploads/2023/01/logo-coinsweekly_590x204.png
2023-03-01 14:03:16
2023-06-13 18:18:47
Björn-Uwe Abels (born 1941)