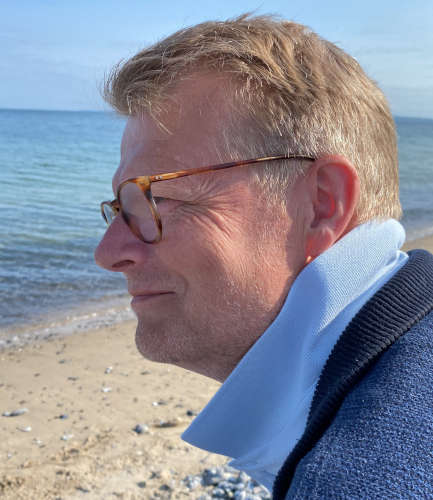 Eric ten Brink (born 1968) has made it his mission to bring together the entire range of Hadrian's incredibly diverse coinage in his collection. Through a meticulous, ten-year search, he succeeded in acquiring almost 1,800 coins of this important emperor. His passion knew no bounds – whether provincial or imperial, gold, silver, or bronze, missing types or merely minor variants, new coins always found their way into his collection. Over the years, Eric ten Brink generously made this unique corpus of "Hadrianic numismatics" available to the scientific community, and thus, many of his coins can be found illustrated in the corpora of the Roman Provincial Coinage (RPC and RPC online) and the Roman Imperial Coinage (RIC) projects.
Three areas in particular captured Eric's interest: Alexandrian coins, cistophori, and Eastern denarii. Here he has not only succeeded in compiling an impressive series, but he has also collected a large number of previously unknown types especially in the case of the cistophori and the closely related eastern denarii of Hadrian. Consequently, in the Leu Numismatik auction in July 2023 these areas were split from the main categories and offer them in their own subcategories – a separate treatment, which is also scientifically justified.
This article was first published in an auction catalog of the auction house Leu Numismatik.
https://new.coinsweekly.com/wp-content/uploads/2023/07/2023KW27WhoswhoSam_00.jpg
500
433
Bruno Capotorto
https://new.coinsweekly.com/wp-content/uploads/2023/01/logo-coinsweekly_590x204.png
Bruno Capotorto
2023-07-04 08:56:30
2023-07-06 13:21:39
Brink, Eric ten