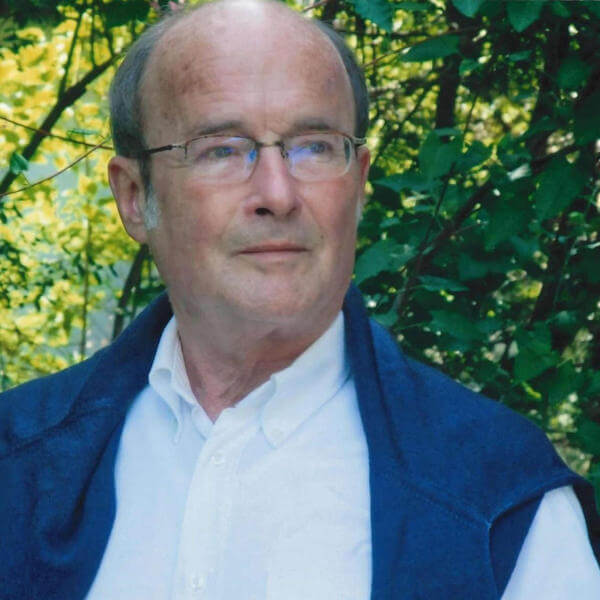 Plankenhorn, Gerhard (born 1941)
Gerhard Plankenhorn was born in 1941 in Munich, Germany. Having moved to Starnberg with his family in 1943 and later to Bernried on Lake Starnberg, he attended the Benediktinergymnasium (Benedictine high school) Ettal in 1951-1960, before going on to study classical philology in Munich. From 1967 onwards, G. Plankenhorn worked as a teacher of Latin, history, and social studies at Starnberg High School. Since his retirement in 2005, he devotes much of his time on his impressive collection of Greek and Roman Provincial coins from Asia Minor.
G. Plankenhorn received his first ancient coin as a present in 1962, at the age of twenty-one, but it was a numismatic seminar held by the renowned German historian and numismatist Prof. Dr. Peter Robert Franke (1926-2018) in 1964 that really ignited his passion for coins. With Prof. Franke's well-known love of Asia Minor, it is perhaps no surprise that Mr. Plankenhorn, too, soon got attracted by the cultures and the extremely diverse coinages of this region. Starting in the late 1960s, the young Gerhard Plankenhorn went on an extensive series of road trips to Turkey, touring the country extensively in his VW Beetle, always on the lookout for Greek or Roman ruins. In 1970, he first met Hans von Aulock (1906-1980), the famous German numismatist and collector of Greek and Roman coins from Asia Minor, in Istanbul, who picked him up personally from the bus station to present to him not his coin collection, but his vast numbers of hunting trophies. A few years later, it was H. von Aulock's turn to visit G. Plankenhorn in his house in Bernried am See. By the early 2000s, Mr. Plankenhorn had visited Turkey an astounding ninety-four times, and he had personally toured most of the hundreds of ancient cities scattered around the country, thus becoming one of the great connoisseurs of Graeco-Roman sites in Asia Minor.
Through all these years, G. Plankenhorn actively collected Greek and Roman coins from Asia Minor, acquiring his coins mostly through German auctions and privately from the vibrant dealer's and collector's community in and around Munich. His mentor, Prof. Peter Robert Franke, and his friend, Dr. Peter Vogl, whom he first met in a German auction when bidding on the same coin, accompanied the building up of the collection for many years. Today, Mr. Plankenhorn's collection includes several thousand coins, split into groups of several hundreds for each of the individual provinces. At the age of 81, he has decided that now the time has come to start returning his coins back to the numismatic cycle.
Gerhard Plankenhorn selected Leu Numismatik to offer his coins from Phrygia in the Web Auction 24 (3-6 December 2022). Mr. Plankenhorn's coins from Mysia have been published in a printed volume by the Staatliche Münzsammlung München (ISBN 978-3-922840-46-6) and will be discussed thoroughly in CoinsWeekly.
This article was first published in an auction catalog of auction house Leu Numismatik.
https://new.coinsweekly.com/wp-content/uploads/2022/12/00Plankenhorn-1-1.jpg
600
600
https://new.coinsweekly.com/wp-content/uploads/2023/01/logo-coinsweekly_590x204.png
2022-12-01 10:49:29
2023-06-19 11:43:18
Plankenhorn, Gerhard (born 1941)