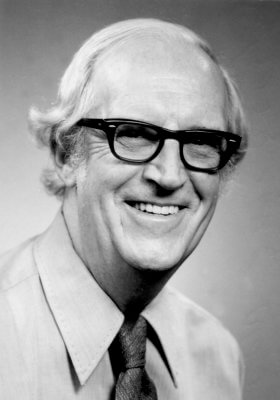 Smedley, Glenn B. (1902-1987)
The month after he moved to Chicago from Pekin, Illinois, Glenn B. Smedley joined the Chicago Coin Club as member No. 443, on October 3, 1945. Five years later he became Secretary-Treasurer for 1950. After serving on many committees, he accepted the position of General Chairman for the 1956 Chicago ANA Convention. He served as President for the 1960 term, and was the first to receive the Club's Medal of Merit when it was introduced in 1955. A frequent exhibitor at meetings, he was also the first to receive a silver Cabeen Exhibit Award, in 1968, and in 1958, the Club's Literary Award.
A self-taught electrician, Mr. Smedley (July 13, 1902 – December 31, 1987) joined Commonwealth Edison Co. in 1924. Three years later he was sent to Mattoon, and two years after that, transferred to Pekin. By 1940 he had been promoted, and was transferred to Chicago in September 1945. He retired in 1964 as a Senior Engineer.
Mr. Smedley began collecting U.S. Type Coins in the 1930s (his first article, in August 1947, offered his definition of the series), supplemented by oddities, but by the mid-1950s he was concentrating on U.S. paper money. Later he added medals to his collection, specializing in the issues of Victor D. Brenner. He was the author of over two dozen articles, plus a monthly column that ran in The Numismatist for 25 years. His most lasting work is his catalog of Brenner medals – the standard reference – published in four parts and reprinted. He also wrote many articles on various aspects of paper money, and was co-editor (with Elston G. Bradfield, Hall of Fame No. 9) of the ANA's Introduction to Numismatics, 1962 and 1967. He was appointed Assistant to the Editor of The Numismatist in 1959 as Editor Bradfield's heath declined, becoming Editor with the issue of April 1966 upon Bradfield's resignation. His last issue was February 1967, after which The Numismatist was transferred to the new ANA Headquarters.
Mr. Smedley served as Chairman of the Central States convention in 1953 and was elected Governor the following year. At the same time, he worked on the ANA Visual Education Committee and was ANA Governor 1953-57, First Vice President 1957-59, and Governor again 1967-77, withdrawing from ANA politics while with The Numismatist editorial office. In 1961 he was co-founder of the Society of Paper Money Collectors, serving as President 1969-71. He moved to Colorado Springs in 1977 to volunteer at ANA Headquarters. Mr. Smedley was a frequent, and award-winning, exhibitor and speaker. In recognition, he received the ANA's Farran Zerbe Memorial Award, and was inducted into Hall of Fame of both the ANA and the Society of Paper Money Collectors, and the ANA named an award after him.
He was noted for wearing a red golf cap at ANA conventions in the 1960s so that he could be easily identified, perhaps starting as early as 1956 when he was General Chairman. Highly intelligent yet modest and friendly, he was characterized by Numismatist Editor N. Neil Harris as "one of the most principled men I have ever known" and by Ed Reiter "one of the most diligent toilers in the … field."
The article was published first in the Chicago Coin Club Hall of Fame and is re-published courtesy of the Chicago Coin Club.
https://new.coinsweekly.com/wp-content/uploads/2023/02/00-gbsmedley.jpg
400
280
https://new.coinsweekly.com/wp-content/uploads/2023/01/logo-coinsweekly_590x204.png
2023-02-21 22:33:24
2023-06-19 11:34:11
Smedley, Glenn B. (1902-1987)