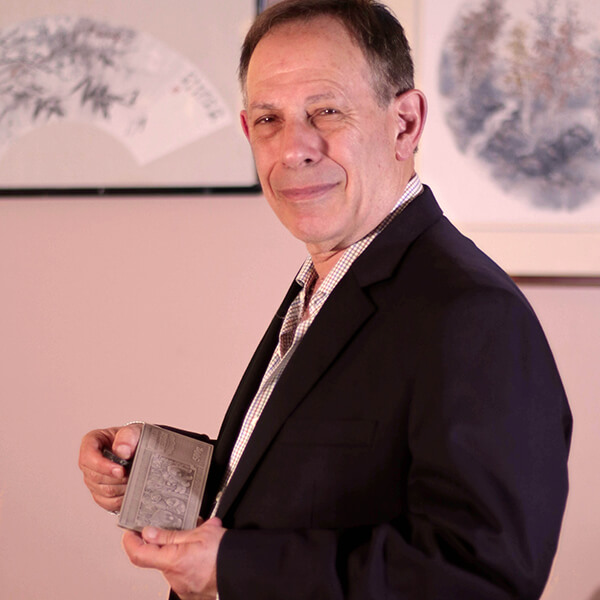 Expert in modern Chinese coins and publisher
Peter Anthony (* 1952) is an expert in modern Chinese coins. He has been collecting coins since childhood. As a university student studied art and art history at the University of California, Los Angeles (UCLA), where he received his bachelor's degree in 1975.
After graduation, Peter Anthony worked as a designer in the advertising industry. Between 1994 and 2008 he was involved in documentary filmmaking for museums and national parks. He was also a guest speaker at numerous film festivals, museums and parks including Yosemite, Grand Canyon and Joshua Tree National Parks.
Since 2000 Peter Anthony has been researching and writing about modern Chinese coins. He published handbooks and articles on this subject including the first English edition of The Gold and Silver Panda Coin Buyers Guide in 2010, followed by the second edition in 2014 and the third one in 2017. Since 2018, the book has been available in a Chinese edition.
Moreover, Peter Anthony has been publishing China Pricepedia since 2010, this monthly journal provides readers with a price guide to modern Chinese coins. He also contributes himself to this journal. In addition, he created the Pandacollector website, which provides information on Chinese panda bullion coins.
Peter Anthony received numerous awards for his journalistic work:
Numismatic Literary Guild Extraordinary Merit Award (2013) in World Coin News
Macao Numismatic Society Award (2016)
China International Numismatic Exposition Award: Advanced Academic Research (2018)
Numismatic Literary Guild Award (2020) for his column about Chinese Coins (1500-present day) in World Coin News and for NGC eNews.
Peter Anthony has been a consultant on Chinese coins at PCGS (2011-2012) and at NGC (from 2012-2020).
You can contact Peter Anthony via e-mail.
This is Peter Anthony's website Pandacollector.
Here you can find his monthly journal China Pricepedia.
https://new.coinsweekly.com/wp-content/uploads/2020/10/Peter_Anthony_Quadrat.jpg
600
600
https://new.coinsweekly.com/wp-content/uploads/2023/01/logo-coinsweekly_590x204.png
2020-10-08 14:00:59
2023-06-15 12:37:49
Anthony, Peter