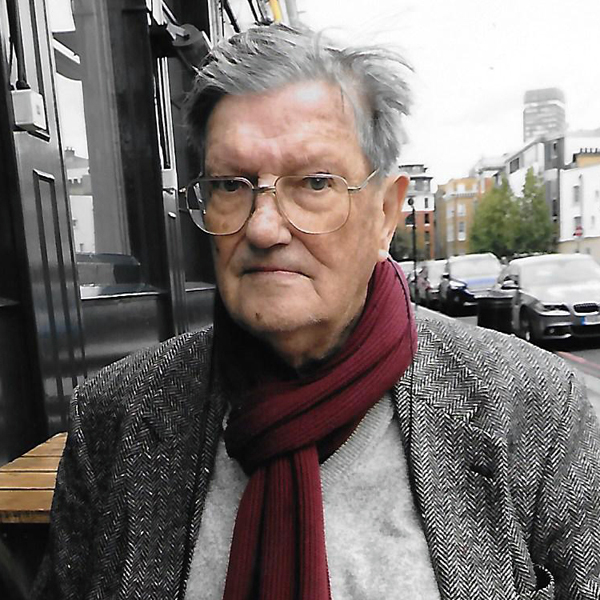 Best-known specialist in Byzantine coinage
Simon Bendall (*1937 †2019) attended the Junior and Senior departments of Cheltenham College between 1945 and 1956. In 1953 he found his first Roman coin, becoming a collector, and immediately began to spend his spare time and holidays working on excavations, mainly of Roman sites for the next 17 years.
He spent the two years, 1956-1958 doing his military service, the last year in Dortmund, Germany. From 1959-1965 he worked for H.J. Heinz in London before joining the ancient coin department of Spink & Son as assistant to George Muller. Between 1962 and 1965 he studied, part time, at the Institute of Archaeology, London University, obtaining a diploma in the subject and was later elected a Fellow of the Society of Antiquaries.
In 1967 he became the ancient coin expert at A.H. Baldwin where he worked for 20 years. In 1987 he joined Numismatic Fine Arts in Los Angeles and worked there for two years. In 1998 he catalogued the first sale of the Byzantine gold coins from the Nelson Bunker Hunt Collection for Sotheby's, New York.
Returning to London, he was self-employed between 2000 and 2006 when he rejoined Spinks where he worked until his retirement in 2010. Between 2000 and 2006 and since 2010 he has acted as a consultant on late Byzantine coins to museums, auction houses and private collectors. He regularly participated in international conferences on various numismatic topics.
Over the years Simon Bendall has written a number of books on Byzantine coins and weights as well as over 200 articles, not only on ancient coins but also military history and jewellery. His contributions have been published in several academic periodicals and include 'Palaeologan gold coins from the mint of Thessalonica (Schweizer Münzblätter 125, 1982); 'The coinage of Constantine XI' (Revue Numismatique 6e sér. 33, 1991); 'The Byzantine coinage of the mint of Jerusalem' (Revue Numismatique 159, 2003); and (together with Cécile Morrisson) 'Un trésor de ducats d'imitation au nom d'Andréa Dandolo (1343-1354)' (Revue Numismatiqe 6e sér. 21, 1979), to name only a few.
He is the co-author of David Sear's widespread collector's manual on Byzantine Coins published by Spink.
With his 2015 monograph 'An introduction to the coinage of the Empire of Trebizond', Simon Bendall authored the first major work on this subject published for more than a century. Another standard reference is 'The later Palaelogan coinage: 1282-1453' he wrote together with P.J. Donald as early as 1979.
Simon Bendall died in July 2019.
You can download several articles by Simon Bendall from the online Digital Library Numis.
For more information on his book on the coinage of Trebizond go to the website of Spink Books.
https://new.coinsweekly.com/wp-content/uploads/2018/10/31332_862111f5.jpg
600
600
https://new.coinsweekly.com/wp-content/uploads/2023/01/logo-coinsweekly_590x204.png
2018-02-21 00:00:00
2023-06-16 15:31:07
Bendall, Simon