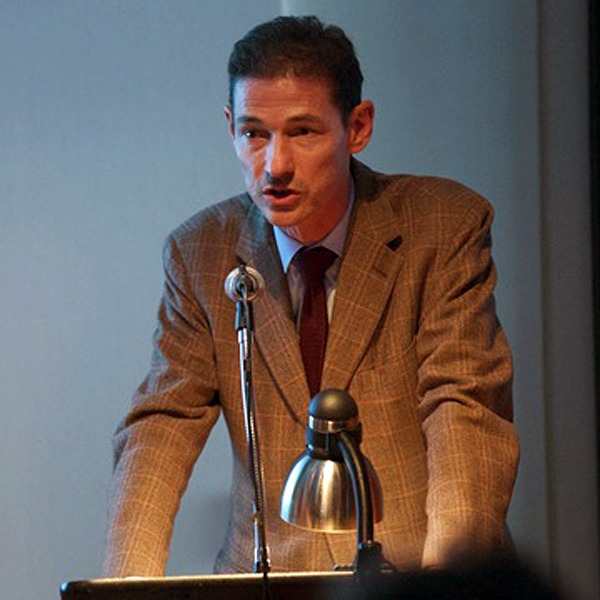 Deputy Director at ANS
Gilles Bransbourg (*1965) is an economist and historian, and works as the Deputy Director at the American Numismatic Society (ANS). His research has focused on ancient Roman economic and monetary history.
Bransbourg studied Economics, Mathematics, Political Science, Finance, and Statistics at Ecole Polytechnique, Ecole Nationale de la Statistique et de l'Administration Economique, and Sciences Po between 1985 and 1990. He then worked as a market economist and held several different executive positions in the banking sector; e.g. as a Managing Director and Senior Managing Director at Bear Stearns. In order to be able to pursue his PhD at Ecole des Hautes Etudes en Sciences Sociales, he resigned from this field in 2005.
Gilles Bransbourg has worked as an adjunct professor and research associate at the New York University as well as the Institute for the Study of the Ancient World (ISAW) starting in 2009. He joined the ANS as an Adjunct and then Associate Curator in 2011 and has since taken over the position of Deputy Director. He has supervised the ANS Online Coins of the Roman Empire (OCRE) project and curated the exhibition "Signs of Inflation" at the Federal Reserve Bank of New York in 2012.
His research has focused mostly, but not exclusively, on the economic and monetary history of Ancient Rome and he has published and edited numerous articles, books, and book chapters. Some examples include "Politique de change de l'Euro" with M. Didier et al. (2008), "Rome and the Economic Integration of Empire" (2012), "Capital in the Sixth Century: The Dynamics of Tax and Estate in Roman Egypt" (2016), and "L'Asie mineure et la révolution monétaire augustéenne" (2017). In 2013 and 2018, two of his articles were named Best Article of the Year by the Numismatic Literary Guild. He is currently working on a book on the economic policy of the Roman Empire.
In 2014, Gilles Bransbourg received a knighthood in the French Order of the Palmes Académiques. This order, bestowed by the French state, was originally established by Napoleon and honors distinguished French and international academics.
Bransbourg frequently gives talks as a guest speaker in academic venues, including Columbia University, Collège de France, Yale, University of Warwick, and Istituto Italiano per la Storia Antica. He has also notably contributed to the establishment of an English-French dual language curriculum in public schools of the city of New York and continues to work as a financial consultant as well as being involved with several philanthropic boards.
You can contact Gilles Bransbourg via email.
You can find a biographical sketch with some additional information on Gilles Bransbourg on the ANS website, Institute for the Study of the Ancient World, as well as his LinkedIn profile.
CoinsWeekly reported on Gilles Bransbourg receiving the knighthood in the French Order of the Palmes Académiques. His acceptance speech is available online. We also published the entire list of 2018 NLG Award winners.
In 2014, Gilles Bransbourg presented the OCRE project at the Chicago International Coin Fair. The aim of this joint project of the ANS and the ISAW was to record and digitize all of the 50,000 Roman Imperial coins known from the time of Augustus (31 BC) to Zeno (491 AD). To learn more about the project and, of course, to use it as a tool of identification, cataloging, and research, check out the official website.
Many of his articles are available online.
Listen to a short podcast of Gilles Bransbourg talking about how the Roman Empire's use of a single currency differed from the Eurozone.
https://new.coinsweekly.com/wp-content/uploads/2018/09/33992_1c486121.jpg
600
600
https://new.coinsweekly.com/wp-content/uploads/2023/01/logo-coinsweekly_590x204.png
2018-08-29 00:00:00
2023-06-16 15:15:07
Bransbourg, Gilles