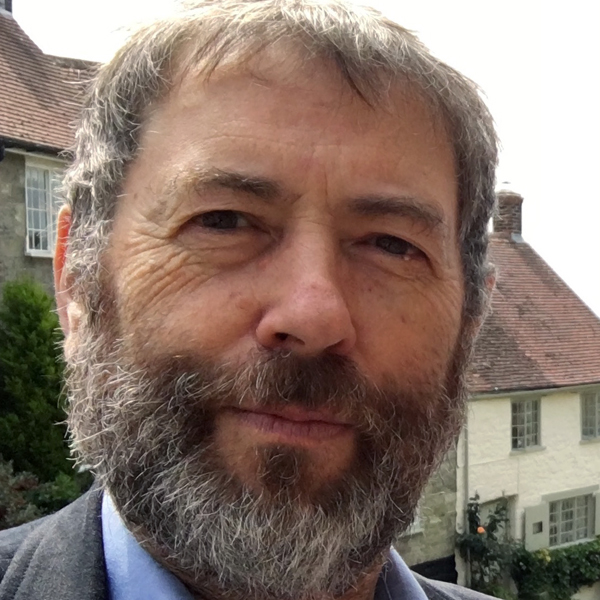 Former Keeper of Coins and Medals at the British Museum
Joe Cribb (* 1947) is a numismatist and expert in monetary history and currencies of Asia, particularly of the Kushan Empire (1st-4th cent. AD). His research interests also cover numismatic theory and practice, and twentieth century British artist Eric Gill.
After graduating in Latin, Greek and Ancient History at Queen Mary College, University of London in 1970, Joe Cribb became Research Assistant at the Department of Coins and Medals at the British Museum. He started to work on the Chinese coin collection, but soon turned his attention to many other aspects of Asian coinage. After working at the British Museum for 40 years, Joe Cribb has retired as its Keeper of Coins and Medals in 2010. At the Heberden Coin Room at the Ashmolean Museum, he continues his studies as Honorary Research Associate.
Marking both the International Numismatic Congress in London and the 150th anniversary of the Royal Numismatic Society, an exhibition was planned in 1986 which Joe Cribb conceived and curated. "MONEY – from Cowrie Shells to Credit Cards" became a huge success. It not only drew large crowds and the numismatic community's admiration but also inspired museum curators around the world to present their collections in a similar way.
Joe Cribb was also the one who led the team of curators who created a new gallery entirely devoted to monetary history at the British Museum. Originally named HSBC Money Gallery, it was refurbished in 2012 and rebranded as Citi Bank Money Gallery.
Adding to his practical curatorial work, Joe Cribb wrote many contributions to exhibition catalogs. His works on "Chinese Silver Currency Ingots, c.1750-1933" and on ritual coins of Southeast Asia (1999) deserve special mentioning because they made the relevant topics accessible to the English-speaking audience. His many articles, as the four-part piece "Money as Metaphor" (2005-2009), are supplemented by monographs as "Crossroads of Asia" (1992) and "The Eyewitness Guide: Money" (rev. ed 2000). Joe Cribb is co-author of the 2015 catalog of the American Numismatic Society collection of Kushan coins. He is currently working on publishing a catalog of the same series in the British Museum.
From 1983 to 1994, Joe Cribb was Honorary Secretary of the Royal Numismatic Society of which he then served as President from 2005 to 2009. He was the Secretary General of the Oriental Numismatic Society between 2011 and 2018. Since 2017, he has been Trustee of the Ancient India and Iran Trust, Cambridge.
Joe Cribb was granted several awards and honors, including the Medal of the Royal Numismatic Society (1999) and the American Numismatic Society's Huntington Medal (2009). Upon his retirement from the British Museum, he received not only a portrait medal but also the volume "Felicitas: Essays in Numismatics, Epigraphy and History in Honour of Joe Cribb" (2011).
You can find Joe Cribb on academia.edu.
He has his own entry on Wikipedia.
This is Joe Cribb's contribution "The Origins of Money, evidence from the ancient Near East and Egypt".
To download the article "Kushan, Kushano-Sasanian, and Kidarite Coins. A Catalogue of Coins From the American Numismatic Society" of Joe Cribb as co-author, please click here.
This is the website of the British Museum.
And more information on the Heberden Coin Room at the Ashmolean Museum is available here.
*as of 2 March 2020
https://new.coinsweekly.com/wp-content/uploads/2018/10/24509_f3d70320.jpg
600
600
https://new.coinsweekly.com/wp-content/uploads/2023/01/logo-coinsweekly_590x204.png
2016-10-19 00:00:00
2023-06-16 18:15:33
Cribb, Joe