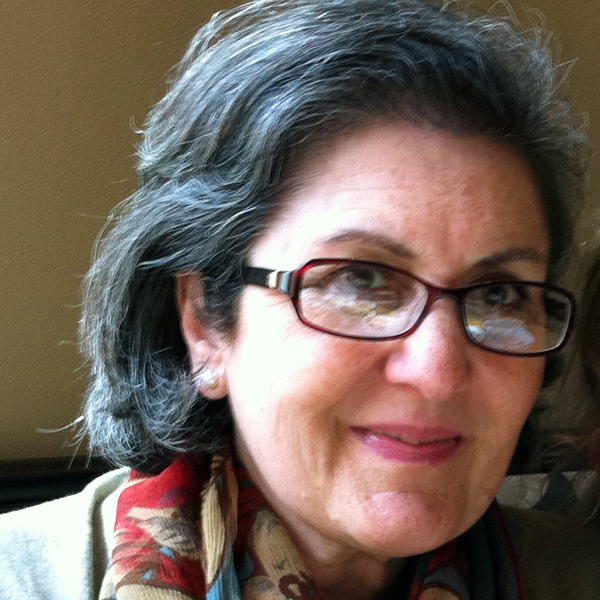 Archaeologist and numismatist, Curator of Middle Eastern Coins at the British Museum, London
Vesta Sarkhosh Curtis (*1951) finished her studies in Near Eastern Archaeology and ancient Iranian languages at the University of Göttingen with a Master's degree before she received her PhD on "Parthian Art" from University College London.
Vesta Sarkhosh Curtis started working at the British Museum in 1995, first as a part-time curator of Sasanian coins, then as Curator of Parthian and Sasanian coins. In 2005 she was appointed full-time Curator of Middle Eastern Coins. In this capacity, she is responsible for Parthian-period and Sasanian coins, and for coins of the Islamic world from AD 650 to the present.
She has successfully completed a joint collaborative project with the National Museum of Iran on Sasanian Coins of AD 224-651, which resulted in two volumes co-authored with Elahé Askari, the former Head of the Coins and Seals Department of the National Museum of Iran in Tehran, and Elizabeth Pendleton of the British Museum, "A Sylloge of the Sasanian Coins in the National Museum of Iran, Tehran" Volumes I and II (2010, 2012). She is the Joint Director of the International Parthian Coin project, The Sylloge Nummorum Parthicorum (SNP), with Dr Michael Alram in Vienna. She is currently working on the publication of SNP 2: Coins of Mithradates II.
Vesta Sarkhosh Curtis was co-editor of four volumes of "The Idea of Iran Series" (2005, 2007, 2008, 2009) with Sarah Stewart, and co-author of "From Persepolis to the Punjab" (2007, 2011) with Elizabeth Errington. She also co-edited "The Archaeology of Ancient Persia" (1997). Her publications include "Persian Myths" (latest edition 2009) which has been translated into many languages, and "Persian Love Poems".
She recently co-edited "The Parthian and Early Sasanian Empires. Adaptation and Expansion", proceedings of a conference held in Vienna in June 2012 (Oxford, 2016).
She has published extensively on ancient Persian coins, art and culture and is particularly interested in religious and royal iconography.
As curator at the British Museum, Vesta Sarkhosh Curtis contributed to a number of exhibitions and the accompanying catalogues. They include, for example, the 2005/6 exhibition "Forgotten Empire: The World of Ancient Persia", and the Cyrus Cylinder Exhibition in Tehran (2010-2011), the US (2013) and Mumbai (2013-14). She also curated three small exhibitions in the British Museum on "Sasanian coins", "Isfahan", and in 2012/13 "Wise Men from the East, Zoroastrian traditions in Persia and beyond".
From 1983 to 2004 she was Joint Editor of "IRAN", the Journal of the British Institute of Persian Studies. Between 1998 and 2003 she served as Honorary Secretary of the British Institute of Persian Studies, and from 2005 to 2009 she was Honorary Secretary of the Royal Numismatic Society. From 2006 to 2011 she was President of the British Institute of Persian Studies, and since 2011 she has been a member of the Academic Committee of the Iran Heritage Foundation (IHF), London.
Please find Vesta Sarkhosh Curtis' entry on academia.edu here.
You can download a number of her articles, including "Religious iconography on ancient Iranian coins", "Ancient Iranian Motifs and Zoroastrian Iconography", and (with H. M. Malek) "History and Coinage of the Sasanian Queen Boran".
Her article "Investiture.ii.Parthian Period" in the online version of "Encyclopaedia Iranica" can be read here.
You can find Vesta Sarkhosh Curtis on the website of the British Museum.
And information on the International Parthian Coin Project is available here.
https://new.coinsweekly.com/wp-content/uploads/2018/10/25590_013b7412.jpg
600
600
https://new.coinsweekly.com/wp-content/uploads/2023/01/logo-coinsweekly_590x204.png
2017-01-18 00:00:00
2023-06-16 17:55:03
Curtis, Vesta Sarkhosh