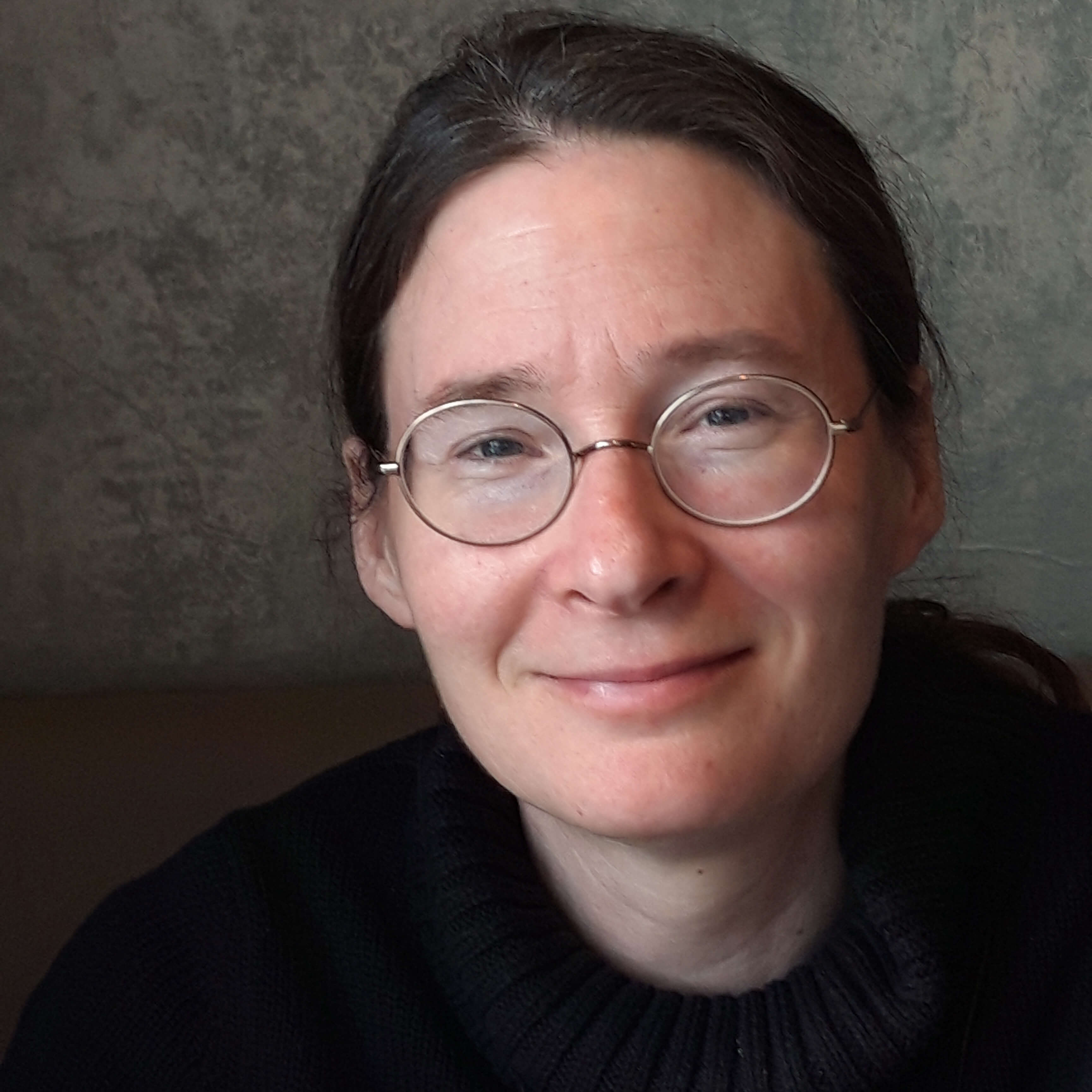 Philologist, Numismatist, Cartoonist
Claire Franklin Werz (*1978) is a philologist, numismatist and possibly the world's most prolific numismatic cartoonist. She has been drawing weekly cartoons since January 2011, which adds up to a total of about 375 cartoons (on April 11, 2019).
Claire Franklin was born in Enfield (Great Britain). She studied Classics at the University of Reading (B.A.) before obtaining her Master's degree in Early Medieval Studies at the University of York. She then returned to Reading to pursue a PhD. In 2005, she finished her doctorate with a thesis entitled "Studies in the Intellectual Milieu of Posidonius of Apameia".
During this time, she helped as a volunteer on archaeological excavations at the Roman site of Silchester (Calleva Atrebatum) and spent several weeks studying at the British School at Athens. She also spent (and still spends) much time in Iceland as a volunteer, helping to build footpaths and undertaking environmental work in the National Parks.
Claire Franklin moved to Weil am Rhein (Germany) in 2008 to work for the company Münzen & Medaillen GmbH. There, she is responsible for writing descriptions of ancient coins for the company's online shop and auction catalogues.
Reading the Roman Imperial Coinage and other numismatic reference works on a daily basis encourages the strange ideas which then find their way into her cartoons. Other ideas come to her while listening to papers at conferences. She generally works with a notepad beside her, scribbling down any strange ideas which then get worked up into cartoons for CoinsWeekly drawn in black ink with a grey watercolor wash. Other ideas tend to emerge in the early hours of the morning – but not all the cartoons provide an accurate reflection of her daily life.
You can contact Claire Franklin Werz via email.
All of the cartoons she has drawn for CoinsWeekly are available on our website.
By analyzing Lucilla Augusta's coin designs, in this article on CoinsWeekly, Claire Franklin recounted the life of the woman who was both the daughter of emperor Marcus Aurelius and the wife of his co-emperor.
Claire Franklin explained how emperors secured the loyalty of their army in this article.
In this paper from 2002, she looked into the extent to which Posidonius and Theophanes recorded Pompeian ideology.
More information about her employer the Münzen & Medaillen GmbH can be found on the company's website.
https://new.coinsweekly.com/wp-content/uploads/2019/04/01_Claire-Franklin-Werz_Quadrat.jpg
3456
3456
https://new.coinsweekly.com/wp-content/uploads/2023/01/logo-coinsweekly_590x204.png
2019-04-11 14:00:21
2023-06-15 13:37:35
Franklin, Claire