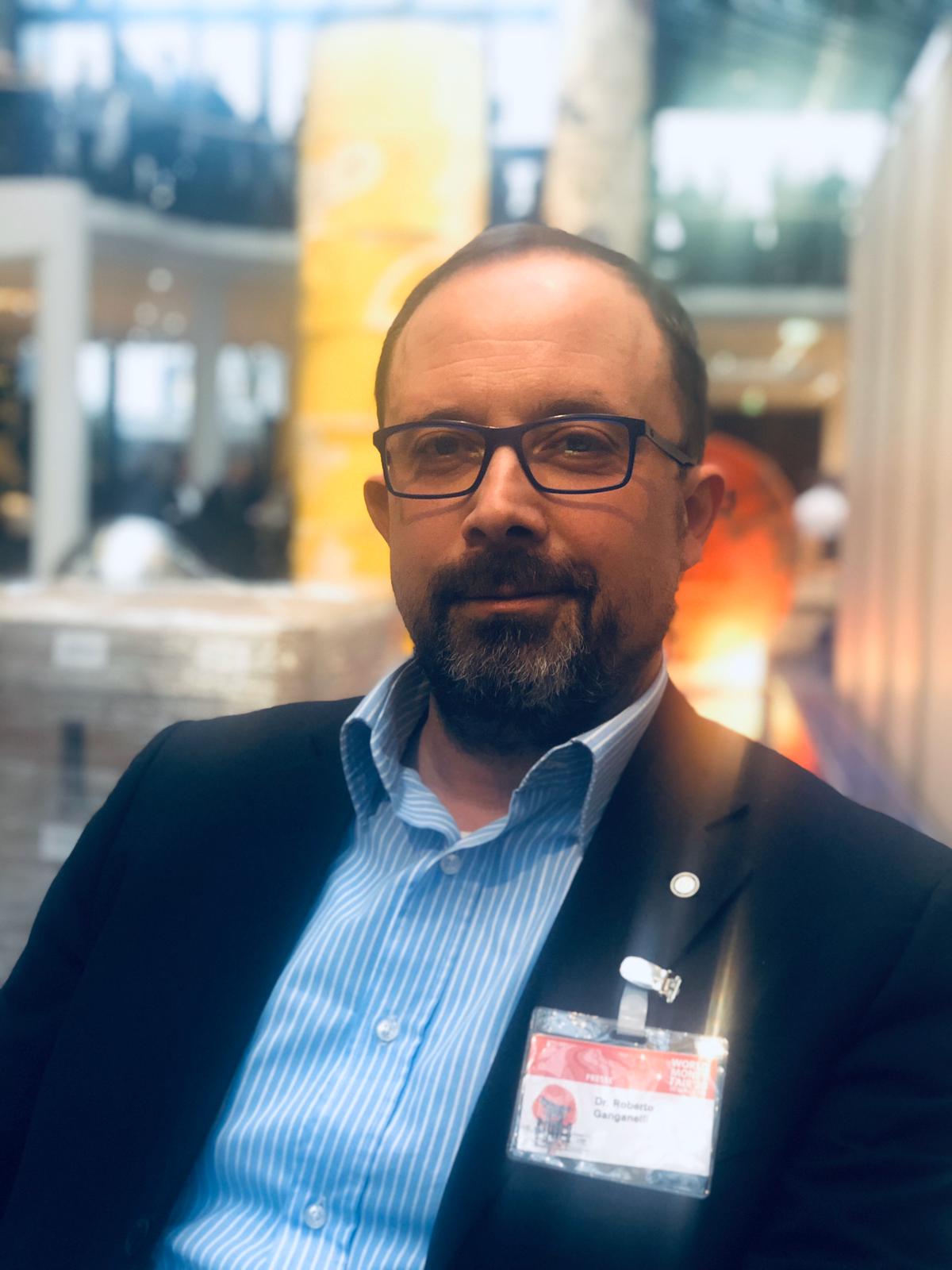 Numismatic journalist, publisher and editor in chief of "Cronaca Numismatica"
Roberto Ganganelli (*1974) obtained a degree in Computer Science at the University of Perugia before he started working as a teacher and computer programmer. Since his early childhood, his true passion is numismatics. Having started as a coin collector in 1985, he studied numismatics of medieval and modern Italy. As early as 1994, he wrote his first article for "Cronaca Numismatica".
In 1999, he decided to start working as a freelance numismatic journalist. From 2003 to 2011, he acted as editor in chief of "Cronaca Numismatica", then as founder and editor in chief of "Il giornale della numismatica" and finally, as independent publisher, founded the new online version of "Cronaca Numismatica".
"Cronaca Numismatica" with daily updates, weekly newsletter, social channels has become the leading numismatic publication for Italian collectors and scholars.
His research interests focus on Italian coins (Papal States and the mints located in Central Italy), minting technology, and art medals.
Roberto Ganganelli is also author for "Historia Mvndi" (Biblioteca Apostolica Vaticana) and for "Gnosis", the official journal (also available for purchase) of the Italian domestic Intelligence Agency, AISI.
Furthermore, in 2019 he has been chosen by the Repubblica di San Marino to design and manage the Numismatic department of MFM ("Museo del Francobollo e della Moneta", opening 2020).
Between 1999 and 2010, Roberto Ganganelli organized numismatic exhibitions for the international coin fair "Vicenza Numismatica". In 2008, he oversaw the project of the Mint Museum of the Fondazione Antica Zecca di Lucca.
Roberto Ganganelli is member of the Board of Directors of the Accademia Italiana di Studi Numismatici since 2009, has been president in 2017-2018, as well as member of Società Numismatica Italiana and American Numismatic Association. He is also member of jury in the Coin of the Year (US) and Coin Constellation (RU) numismatic awards.
In 2005, he won the Numismatici Italiani Professionisti award, and in 2009, in his capacity as editor of "Cronaca Numismatica", he also received the Accademia Italiana di Studi Numismatici award.
Roberto Ganganelli wrote countless articles and a number of monographs, recently "Ada Bellucci Ragnotti. Ritratto numismatico di signora", published in 2014, and "Il marengo nella storia d'Italia", published in 2016.
Roberto Ganganelli has his own website.
You may also write him an email by clicking here.
Here you can find his "Cronaca Numismatica".
And here the related Facebook page.
Finally, if you like numismatics & intelligence, click here.
*as of 11 February 2020
https://new.coinsweekly.com/wp-content/uploads/2016/06/Roberto-Ganganelli.jpg
1600
1200
https://new.coinsweekly.com/wp-content/uploads/2023/01/logo-coinsweekly_590x204.png
2016-06-15 00:00:00
2023-06-16 19:29:15
Ganganelli, Roberto