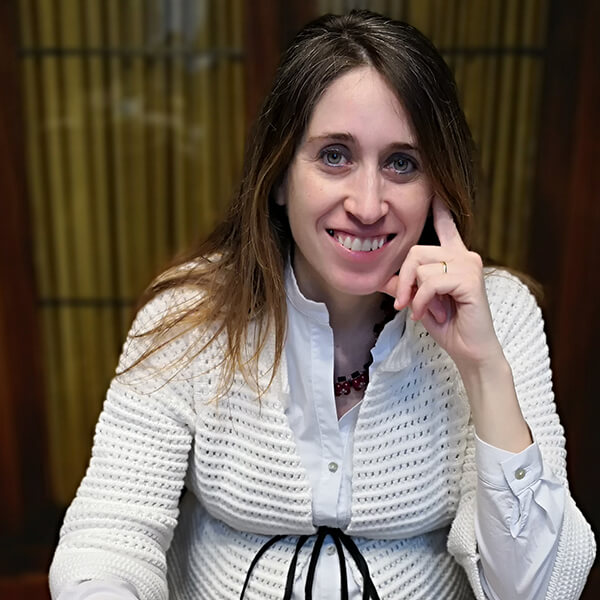 Director of the Numismatic Department of the Vatican Library
Eleonora Giampiccolo comes from Piazza Armerina in Sicily, the location that is famous the world over for its villa with Roman mosaics. She studied Classics (Lettere Classiche) in Catania and graduated in 2005. This was immediately followed by a doctoral studies programme in Classical Philology, also in Catania, and Eleonora Giampiccolo earned her PhD in 2010.
Eleonora Giampiccolo has been enthusiastic about numismatics since her studies. That's why, already during her doctoral studies, she did an internship at the ANS / New York in the autumn of 2006. In 2007 she received (as the first Italian woman since 1952!) the Eric P. Newman Graduate Summer Seminar in Numismatics Grant of the ANS. A second internship at the ANS followed in 2009.
After her doctorate, Eleonora Giampiccolo did an internship at the Vatican coin cabinet in 2011/12, where she catalogued papal coins and medals. Subsequently, this work was sponsored by a scholarship for almost a year.
On 20 June 2013 she succeeded Giancarlo Alteri as director of the Vatican coin cabinet. This position is linked to the publication of the magazine Historia Mundi, which was founded by Giampiccolo's predecessor in 2009.
In 2015, Eleonora Giampiccolo published together with Giancarlo Alteri a catalogue of the coins of Gela that are to be found in the Archaeological Museum of Gela and in the Vatican coin cabinet.
On the website of the Vatican Library you can read a brief history of the Vatican coin cabinet and there you also find the contact details of the director.
For an overview of Eleonora Giampiccolo's publications visit her profile on academia.edu.
The book on the coinage of Gela can be found, for example, at Arbor Sapientiae.
We discussed one of Eleonora Giampiccolo's most recent publications in an article of CoinsWeekly: a magnificent catalogue of the medals of the artist Erminio Varisco, which had been donated to the Vatican coin cabinet by his widow.
https://new.coinsweekly.com/wp-content/uploads/2019/07/00_Giampiccolo_Quadrat.jpg
600
600
https://new.coinsweekly.com/wp-content/uploads/2023/01/logo-coinsweekly_590x204.png
2019-07-25 14:00:06
2023-06-15 13:41:14
Giampiccolo, Eleonora