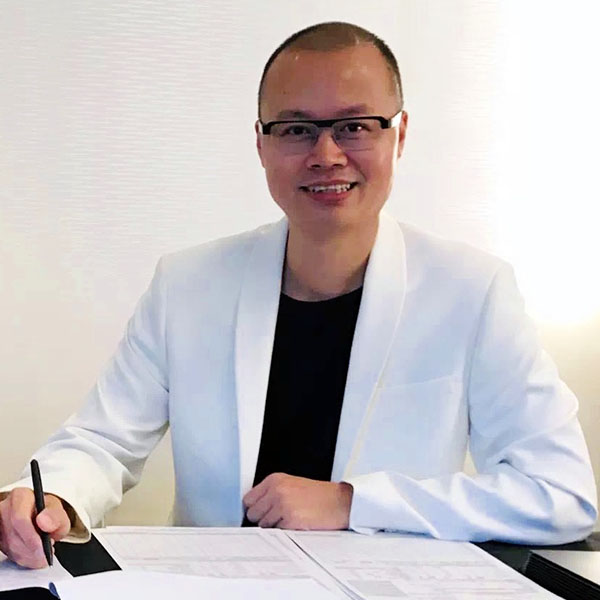 Chen Haomin's (*1973) love for coins originated in a childhood experience. When he was 11 years old, he found an ancient Chinese coin at home. Since then, this passion has never left him.
Chen Haomin turned his passion into a profession: in September 1994, he founded the company Coin-in-Coin (Chinese: Guang Ying Ge) and thus began his career as an entrepreneur. Coin-in-Coin primarily offers modern Chinese gold and silver coins to collectors and investors. This approach was cutting-edge in the mid-nineties, as the People's Republic of China has only been issuing gold and silver coins since 1979 and investors still had to be made aware of these products.
Besides his work as an entrepreneur, Chen Haomin is an enthusiastic collector of Chinese coins. According to his own statement, he owns more than 90% of all issued types of modern Chinese gold and silver coins as well as numerous historical coins of all imperial dynasties.
He is consultant of the PCGS Grading Company and partner of the China International Coin Expo (CICE) and the Hong Kong Coin Show (HKCS).
If you would like to contact him, you may write an email to Chen Haomin.
You can find his company Coin-in-Coin online under its Chinese name Guang Ying Ge.
https://new.coinsweekly.com/wp-content/uploads/2021/09/Chen_Haomin_Quadrat.jpg
600
600
https://new.coinsweekly.com/wp-content/uploads/2023/01/logo-coinsweekly_590x204.png
2021-09-02 14:00:41
2023-06-15 13:48:37
Haomin, Chen