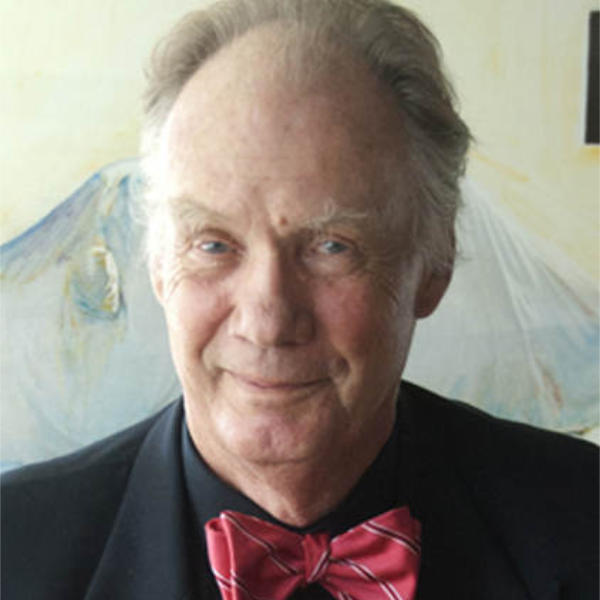 Former President of the ANS, numismatist, writer, and novelist
Arthur Houghton (b. 1940) is a graduate of Harvard College, with a major in Government (1963), and of Harvard's Graduate School of Arts and Sciences, with an MA in Fine Arts (1981). He attended the Middle East Center for Arab Studies (1964-65), and the American University of Beirut (MA 1966), and the Middle East Center for Arab Studies.
After his studies, as US Foreign Service Officer, he held positions in American embassies in Beirut, Amman, and Cairo, as well as the Department of State and the National Security Council staff.
He was appointed Associate Curator of Antiquities at the J. Paul Getty Museum in 1981, and assumed the position of Curator in Charge in 1982. He returned to public service in 1988 as international policy director of the White House Office of National Drug Control Policy.
In 1995 he founded Arthur Houghton Associates, a Washington-based consulting firm that partnered US companies with businesses in Lebanon and Egypt.
As a numismatist Houghton developed a special interest in the history and coinages of the rulers of the Seleucid Empire who reigned in Asia Minor and the Middle East between 312 and 63 B.C. In time, he published more than sixty articles and four books including, with Catharine Lorber and Oliver Hoover, Seleucid Coins, a comprehensive work on the coinages of the Seleucid rulers. (The book is out of print, but the American Numismatic Society will re-issue the volume in 2023.)
He was President of the American Numismatic Society from 1994 to 1999. In 2015, he received the Society's Archer M. Huntington Award in recognition of his career contribution to numismatic scholarship.
Houghton has served on the boards of the Middle East Institute, the American School of Classical Studies at Athens, the Cyprus-American Archaeological Research Institute, and the Committee on Cultural Property, among others. He also served on the Visiting Committee to Harvard's Department of Near Eastern Languages and Civilizations. His public service includes membership on the US Cultural Property Advisory Committee and an advisory committee to the US Mint.
Currently Houghton is working as a novelist and writer ("Dark Athena" 2016; "Something to Die For" completed, and "The Theft" forthcoming). He just published his memoir "Standing Still is Not an Option" (2022) which contains, of course, many numismatic references and stories.
The memoirs of Arthur Houghton can be purchased at Amazon.
The catalog of the Seleucid coins from the Collection of Arthur Houghton is a well-known and important reference.
Find more articles and books by Arthur Houghton in his Academia profile.
https://new.coinsweekly.com/wp-content/uploads/2022/03/00-Arthur_Houghton.jpg
600
600
https://new.coinsweekly.com/wp-content/uploads/2023/01/logo-coinsweekly_590x204.png
2022-03-03 14:00:38
2023-06-16 07:44:41
Houghton, Arthur