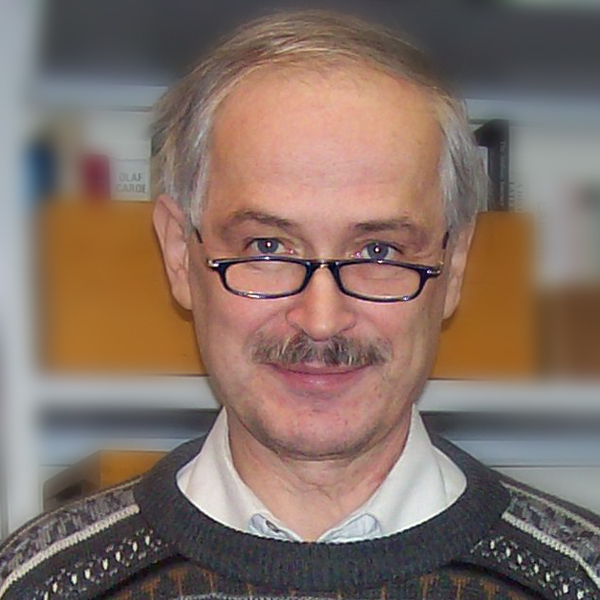 Numismatist and Islamic scholar, former head of the Research Center for Islamic Numismatics of the University of Tübingen
Lutz Ilisch (*1950) finished his studies in Arabistics/Islamic Studies, Pre- and Early History as well as Auxiliary Sciences of History with a focus on numismatics at the University of Münster in 1979. His Master's thesis dealt with coin donations and donative coins in the Islamic world. In 1985, he obtained his Doctor's degree with his thesis focusing on the history of the Artuqid rule of Mardin between Mamluks and Mongols AD 1260-1410. Already as a student, he contributed to the "Corpus Nummorum Saeculorum IX-XI qui in Suecia reperti sunt" that records the finds form the Viking Age, comprising many Islamic coins.
Lutz Ilisch, who discovered his passion for the history of the Islamic world as a student through coins, has been in regular contact with Nicholas Lowick of the British Museum since 1968. Adding to his studies with Peter Berghaus, Lutz Ilisch gained practical experience in the coin trade. Between 1979 and 1980 he worked at the coin dealership of Holger Dombrowski, where he also edited the "Münstersche Numismatische Zeitung". He continued this activity until 1985. In this journal he then published a part of his Master's thesis. Following completion of his doctorate, he started to work at Münzen und Medaillen AG / Basel. This was also the time when he held lectureships at Freiburg and Basel.
When the University of Tübingen acquired the comprehensive collection of Islamic coins (30,000 pieces) from American coin dealer Stephen Album, Lutz Ilisch became head of the newly established Research Center for Islamic Numismatics ("Forschungsstelle für Islamische Numismatik, FINT") in 1990. Under his leadership, Tübingen has become one the world's most important collections in this area.
In his capacity as curator, Lutz Ilisch was responsible for nearly 65,000 Islamic coins published in the "Sylloge Nummorum Arabicorum Tübingen". The volumes "Palästina. IVa Bilad as-Sam I" and "Gazna/Kabul. XIVd Hurasan IV" were awarded by the Royal Numismatic Society and the ANS. Furthermore, at the University of Tübingen, Lutz Ilisch has familiarized many young numismatists with Islamic coinage and supervised several doctoral theses at the Universities of London/SOAS and Paris I/Sorbonne. In 2018, Sebastian Hanstein became succeeded Lutz Ilisch as head of the Research Centre for Islamic Numismatics.
Lutz Ilisch submitted numerous contributions in national and international academic journals. He is co-editor of "Dirham und Rappenpfennig", a two-part publication in the "Zeitschrift für Archäologie des Mittelalters" on medieval coin minting in the mining areas as well as Southwestern Germany. Together with Michael Matzke  und Werner Seibt, he authored "Die mittelalterlichen Fundmünzen, Siegel und Gewichte von Santueri, Mallorca" (2005).
Within Islamic numismatics he sees himself as a generalist with specialisations in the history of the coinage of Syria and northern Mesopotamia. As a student of Berghaus, Lutz Ilisch is particularly committed to hoard numismatics. Since the end of the 90s, he has been regularly working on the Arabic coins found in coin hoards in Mecklenburg-Western Pomerania from the Viking and Slavic periods.
As expert on Islamic coinage, Lutz Ilisch is a member of the Numismatic Commission of the States of the Federal Republic of Germany.
You can reach Lutz Ilisch by email.
Lutz Ilisch has his own entry in German Wikipedia.
You can also find him on academia.edu.
To read the German article "Silberstein und Sklaven" of the Stuttgarter Nachrichten, referring to Lutz Ilisch, please click here.
The CoinsWeekly report on Lutz Ilisch's 65th birthday is available here.
And on Google Books you can find an insight into the comprehensive survey of Islamic numismatics in Germany, edited by Stefan Heidemann, to which Lutz Ilisch contributed with an article on the Tübingen collection.
*as of 2 March 2020
https://new.coinsweekly.com/wp-content/uploads/2018/10/24852_fe218ed5.jpg
600
600
https://new.coinsweekly.com/wp-content/uploads/2023/01/logo-coinsweekly_590x204.png
2016-11-16 00:00:00
2023-06-16 18:08:46
Ilisch, Lutz