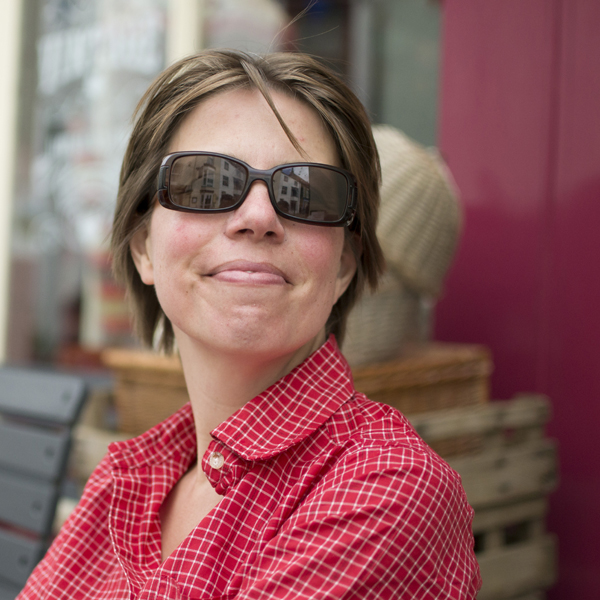 Archaeologist and numismatist
Fleur Kemmers (*1977) studied European Archaeology at the University of Amsterdam from 1996 to 2000, before earning her PhD at Nijmegen (NL) in Provincial-Roman Archaeology and Numismatics (2000-2005). In 2009, she habilitated in Nijmegen. Her research interest focuses on the numismatics of Roman coin finds and their analysis in the historic-archaeological context.
During her PhD-study, Fleur Kemmers was Junior Researcher at the Radboud University Nijmegen (NL) from 2000 to 2005. Her doctoral thesis resulted from the analysis of local Roman coin finds. In 2003, Kemmers worked as Research Associate at the Royal Dutch Museum for Coins and Medals in Leiden where she examined, published and exhibited Roman coin finds from a near-by auxiliary fort. Between 2005 and 2010, she led the one-man business "Numismatiek en Archeologie", specializing in the identification and documentation of Roman coin finds for archaeological firms and institutions in the Netherlands. During her time as a postdoctoral researcher, from 2006 to 2009, she headed the research project "Coins for the Army: Severan ideology and monetary policy". She was university lecturer for Roman Archaeology in Nijmegen in 2008 and 2009. From 2004 to 2009, she taught Roman Archaeology, Ancient Numismatics and Ancient History in Nijmegen, Amsterdam, and Frankfurt, and supervises theses since. From 2010 to 2015, she was appointed Lichtenbergprofessor for "Coinage and Money in the Greco-Roman World" at the Goethe University Frankfurt. In 2016, she became full Professor at the department for Classical Archaeology, responsible for Greco-Roman numismatics. Since 2011, she has assumed several functions in academic management and administration. Among other things, she is one the participating professors of the research training group "Value and Equivalence" based at the Goethe University Frankfurt.
Fleur Kemmers holds presentations on a regular basis, both to an academic audience but also to interested non-experts and pupils (for example, in 2010, she spoke at the "Kinderuni" about the reasons why so many coins can be found at the Rhine, about travelling treasure chests and the euro of ancient times). She is currently working with recently discovered coin finds. Since 2001, she also publishes and organizes summer schools and international conferences – with a focus on context-related numismatics / "Coins in Context" –, applied numismatics and archaeological theory. Her research activities include counterfeits and the connection between money and both power and conflicts.
Her list of publications is extensive. Fleur Kemmers has been awarded several prizes already: in 2005, she won the Van-Es-Prize for an outstanding dissertation in Dutch Archaeology, in 2006 she was awarded the quadrennial award of the Royal Belgian Association for Numismatics and Sphragistics for her first monograph. In 2007, she became the winner of the masterclass "X-ray Research" in Maastricht.
If you would like to contact Fleur Kemmers, please send her an email.
More information about Fleur Kemmers is available at the sites of the Goethe University Frankfurt and at academia-net.
A selection of her publications can be viewed at academia.edu.
An English article on the Protection of Cultural Heritage, written by Fleur Kemmers recently, can be found here.
And please learn more about the research training group "Value and Equivalence", co-organized by Fleur Kemmers, here.
https://new.coinsweekly.com/wp-content/uploads/2018/10/21763_619ac0d2.jpg
600
600
https://new.coinsweekly.com/wp-content/uploads/2023/01/logo-coinsweekly_590x204.png
2016-04-20 00:00:00
2023-06-16 19:53:00
Kemmers, Fleur