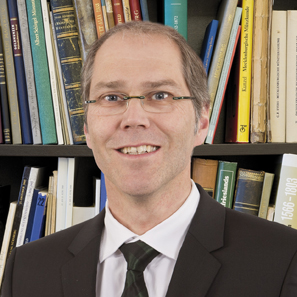 Auctioneer and Numismatist, Officially Accredited Expert and Honorary President of the IAPN
Already as a student, Arne Kirsch (*1965) began to work for his neighbor, Karla Schenk Behrens / Münzauktion Essen, in the coin trade. After a banking apprenticeship and a very brief detour to university, he therefore decided to join the coin trade without delay. Since then his career stages as a numismatist took him from the numismatic department of the Bankhaus Partin (9 months), via Münzen und Medaillen AG, Basel (9 years), the coin house Fritz Rudolf Kuenker (16 years), to his current position at SINCONA Swiss International Coin Auction AG, Zurich (since 2015). In 1996, he founded the Münzen und Medaillen Deutschland GmbH with which he conducted several auctions in Stuttgart. In 2014, he founded the Sincona Deutschland GmbH.
Since 2019 he is head of the Frankfurter Münzhandlung Nachf. GmbH and wants to follow the tradition of this renowned auction house with auction 153.
His main areas of expertise are coins and medals from the Middle Ages to modern times and forgery detection.
He was also active as a publisher of numerous numismatic books.
In Germany, Arne Kirsch works as an officially accredited expert, licensed by the Chamber of Industry and Commerce (IHK) Hochrhein Bodensee. He has been working as an officially accredited expert for more than 20 years.
Arne Kirsch is active at an international organizational level. In 1998, he took over the secretariat of the IBSCC of the IAPN and, in this capacity, founded the IAPN Archive of Fakes. Since then he has held various functions in this association. In 2013, he was elected President of the IAPN and held this office until 2019. In 2019 he was named honorary president.
He is member of the Association of Swiss Professional Numismatists and of several national and international collector associations.
Arne Kirsch speaks German and English.
Please find the personal website of Arne Kirsch (in German) here.
This is the website of Sincona.
And here you can visit the website of the International Association of Professional Numismatists (IAPN).
*as of 9 December 2019
https://new.coinsweekly.com/wp-content/uploads/2018/10/21070_cf7cd1a0.jpg
297
297
https://new.coinsweekly.com/wp-content/uploads/2023/01/logo-coinsweekly_590x204.png
2015-12-23 00:00:00
2023-06-17 07:44:43
Kirsch, Arne