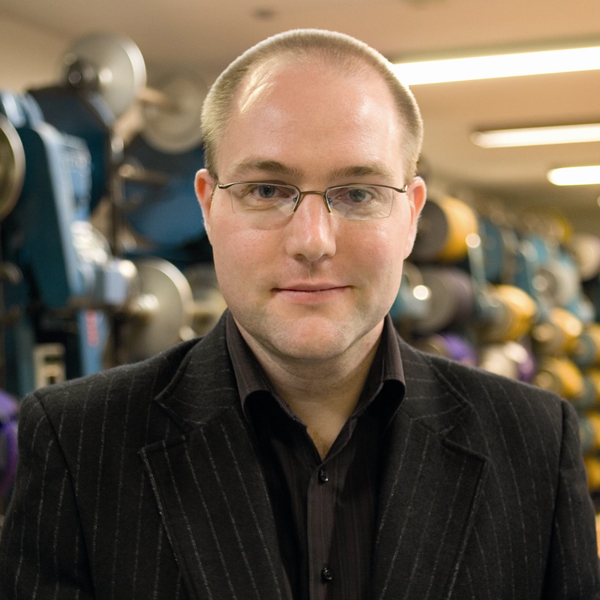 Curator at the Copenhagen Royal Collection of Coins and Medals
Michael Märcher (*1979) is a Danish historian and museologist. He graduated with a Master's degree in History and Museology from the University of Aarhus in 2005, before obtaining his doctorate in History at the University of Copenhagen. Focusing on the technique and the production of 19th-century Danish mints, his Phd thesis was published in 2012.
Since 2009, Michael Märcher is Curator at the Royal Collection of Coins and Medals at the National Museum in Copenhagen where he primarily works with treasure troves and coin finds. His main areas of interest cover both medieval and modern times as well as paper money. Michael Märcher is interested in aspects of minting technology and conducts research on new methods to realize large-scale die studies for great quantities of material.
From 2013 to 2015, he was the head of a post-doc project on the monetary development of the Danish island of Bornholm in the Baltic Sea between the 12th and the 19th centuries. In 2016, he contributed to a project dealing with the history of Danish coins and money during the 13th and 14th centuries. As part of an international exchange program, he spent two weeks in museums in Chile, likewise in 2016, with the aim of establishing new bilateral educational and research partnerships there.
Together with colleagues such as Georges Depeyrot, Michael Märcher organizes DAMIN ("Dépréciation de l'Argent Monétaires et Relations Internationales – Silver Monetary Depreciation and International Relations") as a project that focuses on modern times. He has written several publications and innovative contributions.
Would you like to contact Michael Märcher? You may do so here.
Information on and publications of Michael Märcher can be found at academia.edu.
His latest research contribution on "Large Scale Die Studies" and the innovative method MDTM is available online.
Here you will find Michael Märcher on the site of the DAMIN project on silver monetary depreciation and international relations.
More information on the DAMIN project and the 2015 conference on mints, technology and coin production, organized by Michael Märcher, can be found on the site of the project and on CoinsWeekly.
Michael Märcher can also be found at Linked-in.
Information about the researcher is also available, in Danish, on a Danish research portal.
https://new.coinsweekly.com/wp-content/uploads/2018/10/22263_aaf37f46.jpg
600
600
https://new.coinsweekly.com/wp-content/uploads/2023/01/logo-coinsweekly_590x204.png
2016-05-18 00:00:00
2023-06-16 19:48:01
Märcher, Michael