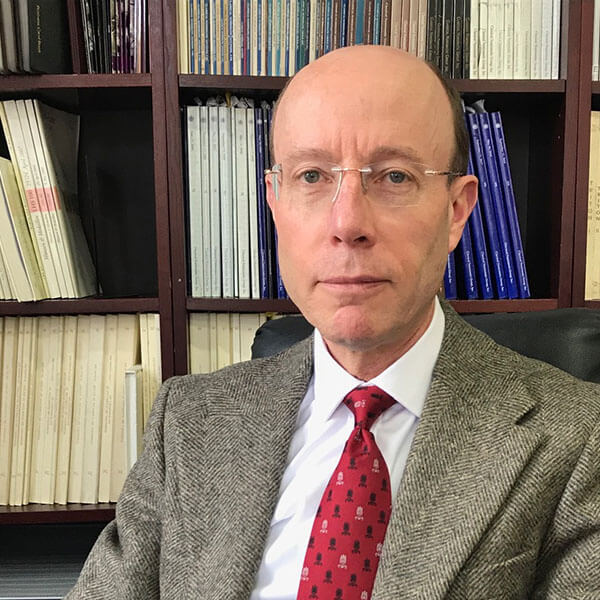 Eric McFadden (* 1956) began studying Classics at Pomona College in Claremont, California, in 1973 and graduated with a BA. In 1977 he moved to Oxford. There he completed his studies of Literae Humaniores (Greek and Latin Literature, Ancient History and Greek Art) with an MA. Between 1983 and 1986 he attended Harvard Law School. He was admitted to the bar in the State of California in 1986.
Already during his youth Eric McFadden was very interested in numismatics. He worked as a volunteer at both the Getty and Ashmolean Museum coin collections. During his studies in Oxford between 1980 and 1983 and in the years after he also worked as a numismatist for NFA. After his change of career, he worked as an attorney in Los Angeles from 1986 to 1990 before returning to the coin trade in 1990.
In 1990, together with Victor England, he founded the now globally renowned company Classical Numismatic Group. In 1991 he moved to the firm's London office, which CNG had taken over from the old English coin dealer Seaby. Today, CNG is one of the most significant auction houses in the world, especially in the field of ancient coins.
Since selling CNG to Michael Gasvoda in 2018, Eric McFadden has served as Director Emeritus. He is also a Director of Nomos AG in Zurich and the New York International Numismatic Convention.
During his studies in Oxford, Eric McFadden was elected President of the Oxford University Numismatic Society. Since then he has performed a variety of honorary functions. He was, for instance, a council member of the Royal Numismatic Society. He served as Secretary of the British Numismatic Trade Association and has served as President of the IBSCC (International Bureau for the Suppression of Counterfeit Coins) for many years. From 2011 to 2013 Eric McFadden assumed the office of President of the IAPN.
Eric McFadden was instrumental in establishing the CNG Roman and Byzantine Fund, which awards numismatic research grants. He also arranged CNG's sponsorship of the CNG Lecture at the Ashmolean Museum, bringing a numismatist of international reputation to the museum once a year.
Eric McFadden has been involved in sports since his early youth. While he still enjoys hiking, running and cycling today, in his Oxford days he received a blue in the modern pentathlon – fencing, swimming, jumping, pistol shooting and cross-country.
His business partner Victor England can already be found in our Who is Who.
You can get to the CNG website here.
In 2015 CNG celebrated its 40th anniversary – it was not counted from 1990 but from the foundation of Victor England Ltd. in 1975.
https://new.coinsweekly.com/wp-content/uploads/2020/02/00_EricMcFadden.jpg
600
600
https://new.coinsweekly.com/wp-content/uploads/2023/01/logo-coinsweekly_590x204.png
2020-02-20 14:00:50
2023-06-15 14:08:32
McFadden, Eric J.