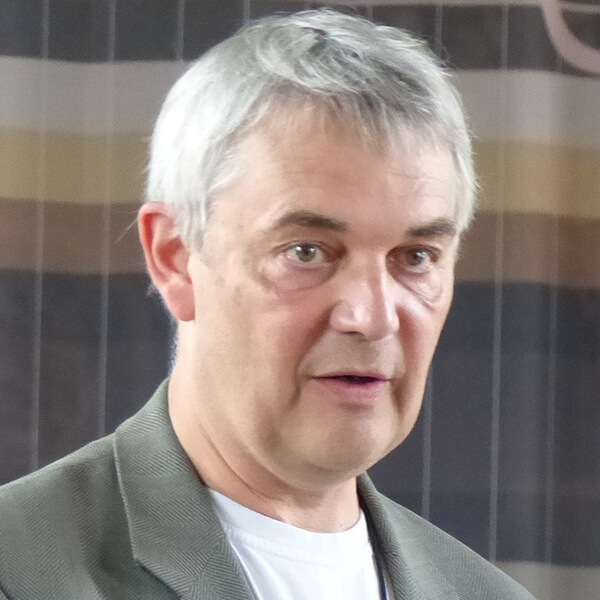 Moesgaard, Jens Christian
Jens Christian Moesgaard (*1963) studied history at the University of Copenhagen, where he earned his master degree in 1992 with a thesis on the monetary policies of the House of Lancaster in High Normandy. Following this specialisation, his first years as a numismatist took him to France. From 1992 to 1996 he worked as research assistant in Rouen and Petit-Quevilly on different collections and research projects.
In 1997, Jens Christian Moesgaard moved to Cambridge where he worked together with Mark Blackburn on the Corpus of Early Medieval Coin Finds. He left this position in the same year to become researcher at the National Museum of Denmark in Copenhagen, where he worked until 2019. In February 2020, Jens Christian Moesgaard became Professor of Numismatics and Monetary History at the University of Stockholm. There he is going to work with the exceptionally rich Viking Age finds from Sweden.
Jens Christian Moesgaard also carried out various research stays, for example in Paris and Orléans.
He primarily works on numismatic issues and matters of monetary history regarding the Viking culture, the Middle Ages and the Renaissance period. However, coins also serve him as key to other aspects of human life during the past, such as issues of economics, institutions, cultures, religions and politics. In his studies, Jens Christian Moesgaard focuses mainly on the methodological aspects that need to be considered when investigating coin finds at the interface of numismatics, archaeology and history.
Jens Christian Moesgaard is member of the scientific committee of various magazines such as the Revue Numismatique and the Brussels Journal of Archaeological Numismatic. He is the editor of the Nordisk Numismatisk Unions Medlemsblad, which is published 4 times per year.
Furthermore, he is permanent member of the research team Centre Michel de Boüard – CRAHAM (Centre de recherches archéologiques et historiques anciennes et médiévales) at the Centre National de la Recherche Scientifique/Université de Caen.
Besides numerous essays, he also wrote the book "Les trésors monétaires médiévaux découverts en Haute-Normandie (754-1514) (2015)" and he is co-author of "Denar til daler. Danmarks mønthistorie indtil 1550" as well as main author and editor of "King Harold's Cross Coinage. Christian Coins for the Merchants of Haithabu and the King's Soldiers" (2015).
Jens Christian Moesgaard has been a corresponding member of the Swedish Numismatic Society since 2007, and since 2018 he has been honorary member of the Association numismatique du Centre (Orléans).
He received several honours for his work, such as the Jeton de Vermeil of the Société Française de Numismatique and in 2014 he was awarded with the Holger Hede medal of the Danish Numismatic Society.
Here you can find his profile with a list of publications on the website of the University of Stockholm.
And here is his academia.edu profile.
You can contact Jens Christian Moesgaard via email.
Of course, there is also a Wikipedia entry on Jens Christian Moesgaard (however, it's only available in German).
You can still access his profile at Le Studium from his time at the research project on Normandy coins.
His book on the coinage of King Harold can be purchased at amazon.
https://new.coinsweekly.com/wp-content/uploads/2020/03/Moesgaard_Quadrat.jpg
600
600
https://new.coinsweekly.com/wp-content/uploads/2023/01/logo-coinsweekly_590x204.png
2020-03-19 14:00:28
2023-06-15 14:10:22
Moesgaard, Jens Christian