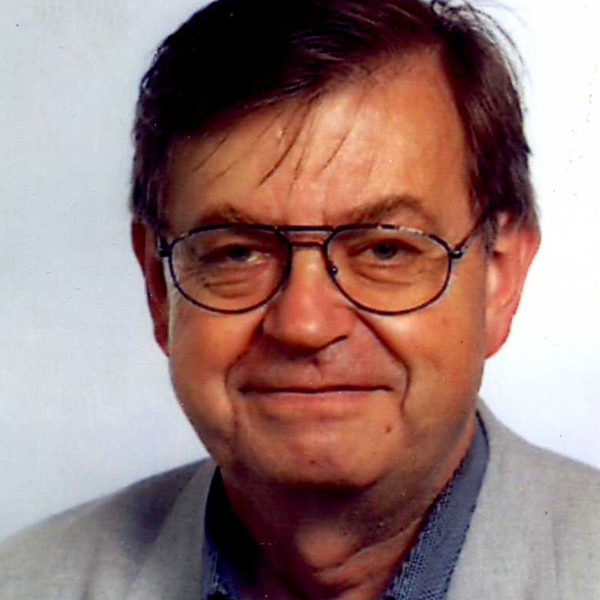 Authority on Württemberg coins
Albert Raff (* 1944) completed his training as a book printer in 1964. After finishing his Abitur at Secondary Technical School in 1967, he visited the Ludwigsburg University of Education. Until 1976, Albert Raff was a teacher at the Lerchenrainschule, until 1979 he was deputy headmaster at the Falkertschule and until 1989 he was headmaster at the Fasanenhofschule, all in Stuttgart. Back at the Lerchenrainschule, he was headmaster until 2008. In addition, starting in 1976, Albert Raff was a special adviser for mathematics as part of the teacher training program in Stuttgart and temporarily at the teacher's seminary in Nürtingen. Until 2005, he was part of the board of examiners for the second qualification examinations.
In the numismatic world, Albert Raff has become mostly known for his numerous publications. In collaboration with Ulrich Klein, he catalogued all Württemberg coins and medals, which were published in six volumes in the series "Süddeutsche Münzkataloge" between 1981 and 2010.
He has also written a number of contributions for numismatic journals and exhibition catalogues.
Albert Raff was a committee member of the presidium (1992-1995) and general manager (1995-1998) of the "Deutsche Numismatische Gesellschaft (DNG)", where he was president between 1998 and 2004. He stayed in the presidium as an adviser until 2014. Since 2014, Albert Raff has been chairman of the jury for the annual awarding of the "Eligiuspreis" of the DNG.
Between 1995 and 2004, Albert Raff was assessor of the "Numismatische Kommission der Bundesrepublik Deutschland". Since 1982, he is the second chairman of the "Württembergischer Verein für Münzkunde e. V".
Albert Raff is a collector. He is interested in school medals as well as postcards and photographs of his home Stuttgart-Degerloch.
Next to contributions for numismatic journals and exhibition catalogues, Albert Raff has also written two books and several articles on the Stuttgart borough Degerloch. He frequently gives lectures there, contributes to history-exhibitions and organises guided tours of the district for new inhabitants. In 2010, Albert Raff has co-founded the "Geschichtswerkstatt Degerloch e. V." and has been their second chairman ever since.
Peter Güttler created a cast medal on Albert Raff in 2007.
Albert Raff has received numerous awards for his work. He got the "Ehrenpreis der Gesellschaft für internationale Geldgeschichte", the "IAPN Book Prize" (1996) and the "Von Hessenthal Preis für herausragende publizistische Leistungen in der Phaleristik" (2016), the highest award from the "Deutsche Gesellschaft für Ordenskunde."
You can reach Albert Raff via email.
His list of publications is noted here. 
You can have a look at the Süddeutsche Münzkataloge, which are not yet out of print here and directly order them at their publishing house, the Münzhandlung Sonntag.
Matthias Ohm has introduced Albert Raff's new catalogue on school medals from the Stuttgart mint in CoinsWeekly (only in German though).
https://new.coinsweekly.com/wp-content/uploads/2018/10/27123_b3e1a12c.jpg
600
600
https://new.coinsweekly.com/wp-content/uploads/2023/01/logo-coinsweekly_590x204.png
2017-05-03 00:00:00
2023-06-16 17:31:14
Raff, Albert