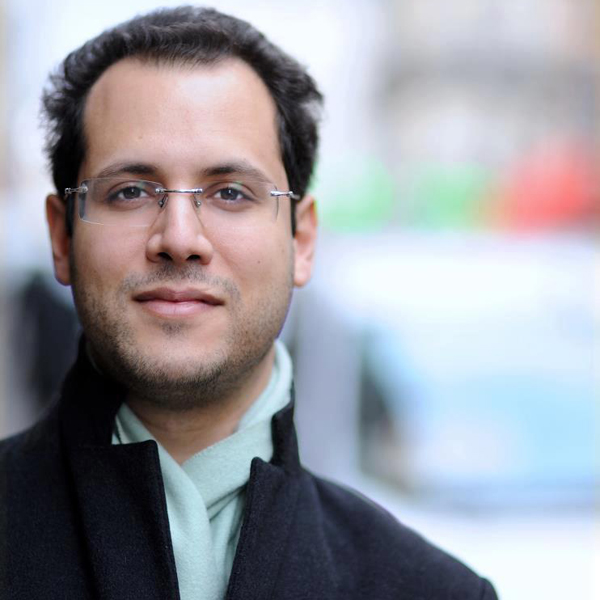 Coin and Antiquity Dealer
Hadrien J. Rambach (*1981) began to collect coins when he was 11 years old. After finishing his Bachelor at the Lycée Montaigne Paris (1998), he completed his Masters in Business Administration at the École Supérieure de Commerce in Grenoble (2000-2003), where, among other things, he specialized in internet marketing. Afterwards he studied philosophy and aesthetics at Université Paris X – Nanterre (2003-2004, Masters diploma). Many internships during his course of studies led him to commercial dealing.
From 2003 to 2006 he worked for Spink & Son Ltd. London as a publicist, dealer and auctioneer in the field of numismatics and philately, and represented the company at international fairs and auctions. For Spink & Son he coordinated the issue of the Numismatic Circular and lead spectacular projects, such as the 2004 sale of the "Pimprez Hoard" of medieval silver coins, which was the first coin hoard that was ever legally exported from France, or the 2005 auction of part of the "King of Coins"-collection from Louis Eliasberg Senior, and the gold coin collection of Baron di Portanova.
Since he established himself independently, his most important project was assisting collector George La Borde to build (and then disperse) a highly important collection of Roman gold coins – which has since been sold in three auctions by NAC in Zurich.
In 2006 he started his own business under the name of "HJR Fine arts" as a private consultant for ancient coins, medals and antiquarian books. His special passion lays with carved gems. At this time, he lives in Brussels.
Next to his business, Hadrien J. Rambach is also active as a scholar, giving lectures at conferences and publishing articles in academic magazines.
If you have questions for Hadrien J. Rambach, you can contact him here.
Articles and essays by Hadrien J. Rambach can be found at academia.edu.
His company HJR Fine Arts sprl – Hadrien J. Rambach advertises on facebook and instagram.
Here you can find a satisfied customer review (Keith M. Barron, PhD).
*as of 2 November 2019
https://new.coinsweekly.com/wp-content/uploads/2018/10/21637_5be8037b.jpg
600
600
https://new.coinsweekly.com/wp-content/uploads/2023/01/logo-coinsweekly_590x204.png
2016-04-13 00:00:00
2023-06-16 19:54:16
Rambach, Hadrien J.