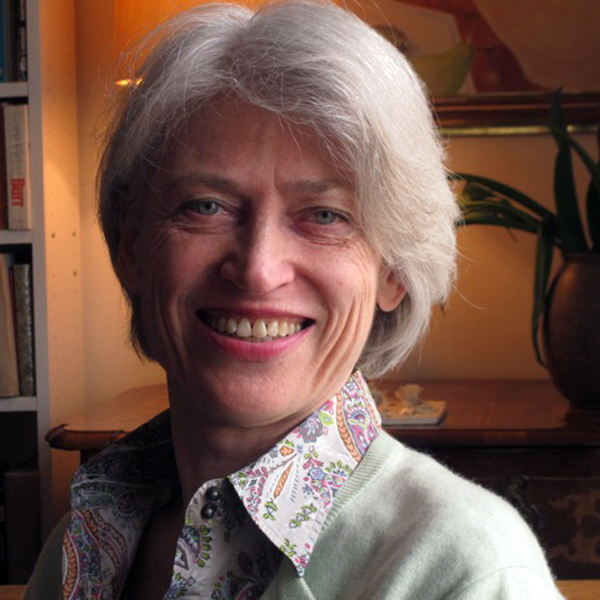 Historian and numismatist, former curator of the coin cabinet of the Swiss National Museum
Hortensia von Roten (* 1952) went to school in Basel and the British Bury St. Edmunds and afterwards went to study civil engineering at the ETH Zurich until 1976. Between 1979 and 1989 she added degrees in history, English literature and art history at the University of Zurich. Her licentiate thesis discussed the works of the Caribbean poet V. S. Naipaul.
Between 1982 and 1984, Hortensia von Roten completed further courses at the auction house Sotheby's and the Victoria & Albert Museum in London before contributing to the project "Inventory of Coin Finds" under the leadership of Prof. H.-U. Geiger in the years 1985-1987. Hortensia von Roten had a half-time position as co-curator of numismatics at the National Museum Zurich (NMZ), shared with Prof. H.-U. Geiger between 1990 and 1992.
Starting in 1993, Hortensia von Roten became full-time curator for numismatics and seals, as well as curator of the coin cabinet at the Swiss National Museum Zurich until her farewell in the summer of 2016. Her range of duties included the participation and project management of numerous exhibitions on monetary history and other topics, writing publications and organising symposia and series of lectures.
Hortensia von Roten also completed her post-graduate studies in cultural management at the University of Basel alongside her job at the museum between 2001 and 2003.
Her publications include important works on the treasure find of Ried bei Brig (1988), on the Celtic coins from the collection Peter Werhahn (1996), on Renaissance and Baroque coins as well as the coin finds from the municipal church of Winterthur (1993).
In the years between 1993 and 1996, Hortensia von Roten was president of the Swiss Association for Coin Finds (SAF). From 2002 until 2016, she was also president of the Swiss Numismatic Society and president of the International Committee for Money and Banking Museums (ICOMON) in the years between 2004 and 2010. Since 1996 she has been chairwoman of the "Freien Vereinigung Zürcher Numismatiker."
In her private life, Hortensia von Roten is the owner of a residential tower in the Valais and board member of Domus Antiqua Helvetica, the association of owners of historic residential buildings in Switzerland.
In 2008, Hortensia von Roten received the Otto Paul Wenger Award.
You can reach Hortensia von Roten via email.
These are Hortensia von Roten's profiles on LinkedIn and academia.edu.
On the website of Domus Antiqua Helvetica, you will find her here.
CoinsWeekly has reported on her farewell celebration from the Swiss National Museum Zurich.
https://new.coinsweekly.com/wp-content/uploads/2018/10/27000_43a04942.jpg
600
600
https://new.coinsweekly.com/wp-content/uploads/2023/01/logo-coinsweekly_590x204.png
2017-04-26 00:00:00
2023-06-16 17:32:52
Roten, Hortensia von