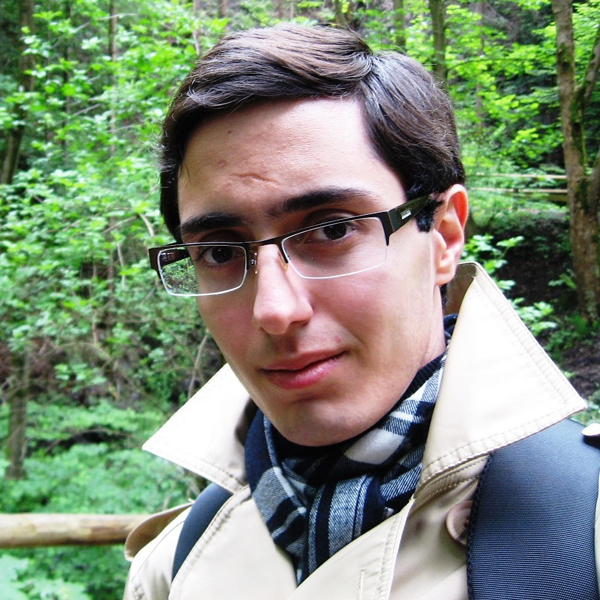 Archaeologist and numismatist with a focus on Iranian late antiquity
Ehsan Shavarebi (*1993) studied Archaeology at the University of Tehran. From 2013 to 2014, he held a scholarship at the Institute of Oriental Studies of the Otto-Friedrich-University of Bamberg. In his research, he primarily focuses on Sasanian numismatics and iconography as well as historical geography of the pre-Islamic Iranian world.
Shavarebi's numismatic career began when he cataloged the Sasanian coins in the coin collection of the Malek Museum in Tehran. From the autumn of 2015 onwards, he contributes to projects on ancient Iranian numismatics and iconography in collaboration with the Moghaddam Museum in Tehran.
Adding to his museum activities, he also gained experience in archaeological fieldwork in Iran and Central Asia. For example, he participated in the archaeological surveys and excavations of the University of Tehran in the Qazvin plain in Iran in the spring of 2015, and the archaeological expedition of the State Hermitage Museum at the Sogdian city of Panjikant in Tajikistan in the summer of 2015.
Ehsan Shavarebi is also interested in Middle Iranian philology and classical Persian literature. In 2011, he published a critical edition of the collected poetic fragments of Monjik Termezi, a 10th-century Persian-language poet. He already published numerous contributions and articles, written in Persian, English or German.
Ehsan Shavarebi is a member of a number of international scientific associations. In September 2016, he became a founding and board member of the Eurasian Society of Iranian Studies based in Moscow.
You can reach Ehsan Shavarebi by email.
Many of his publications can be downloaded from academia.edu.
This is also the website where to find his 2015 article "Roman 'Soldatenkaiser' on the Triumphal Rock Reliefs of Shapur I – A Reassessment".
And if you want to learn more about poet Monjik Termezi, you should not miss reading Ehsan Shavarebi's relevant article.
https://new.coinsweekly.com/wp-content/uploads/2018/10/25046_997a592a.jpg
600
600
https://new.coinsweekly.com/wp-content/uploads/2023/01/logo-coinsweekly_590x204.png
2016-11-30 00:00:00
2023-06-16 18:05:17
Shavarebi, Ehsan