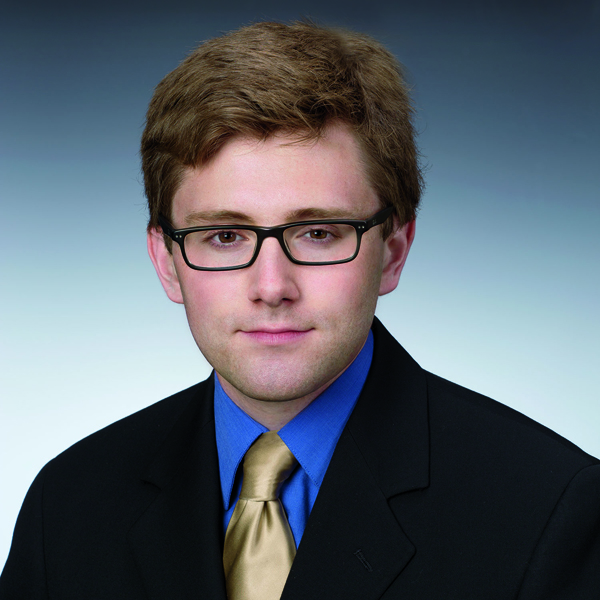 Director of International Numismatics at Heritage Auctions, Dallas
Sam Spiegel (*1991) studied at the University of Chicago. In 2013 he finished his bachelor's degree. The title of his bachelor thesis was "A Balancing Act: An Alternative Theory of Pre-Coinage Currency in Ancient Greece". The thesis was awarded with the Emil Karafiol Prize in European and International History, which honors the best bachelor thesis in this field. In addition to his studies, during a museum internship, Sam Spiegel cataloged the Byzantine coins of the Mannheim Collection at the Oriental Institute Museum in Chicago.
Already, during his studies, Sam Spiegel completed additional internships in the coin trade: In 2009 and 2010 at Classical Numismatic Group, Lancaster, and in 2011 at Harlan J. Berk, Chicago. After another internship at Heritage in 2012, he began working there as Senior Numismatist and Manager at the World and Ancient Coin Department. Today, he is Director of International Numismatics and in this position he works closely with setting up and managing the new Heritage offices in Europe and Hong Kong, as well the World and Ancient Coin team in the Dallas headquarters.
Sam Spiegel has appeared as an expert witness before the Southern District of New York in 2019 and participated in an industry panel at the 2019 Berlin World Money Fair focused on third-party grading in the coin business.
Sam Spiegel was decisively involved in the sale of the following collections: The Eric P. Newmann Collection of World Coins, the Andre Constantin Collection of Roman and Byzantine Gold Coins, the Cape Coral Collection of Multiple Talers, the Isaac Rudman Collection of Mexican Coins.
Sam Spiegel, who has been collecting coins since the age of 5, received the ANA Award as Outstanding Young Numismatist of the Year as early as in 2006. In 2009 he was awarded the William M. Williams Award for Intellectual Curiosity. In 2011 his article "A Numismatic Biography of Lucius Cornelia Sulla" received the ANA Kenneth E. Bresset Literary Award (First Place).
You can write an email to Sam Spiegel.
You can learn more about Sam Spiegel's career on LinkedIn.
Sam Spiegel works for Heritage. You can find their website here.
Since 2015 Heritage has branches in Europe and Hong Kong for which Sam Spiegel is responsible.
You can find an interview conducted with Sam Spiegel about the Andre Constantin Collection at CoinWeek.
In 2006 the ANA published a press release in regards to the Young Numismatists of the Year Award presented to Sam Spiegel.
You can find all awardees of the Emil Karafiol Prize here.
*as of 26 January 2020
https://new.coinsweekly.com/wp-content/uploads/2018/10/23463_b0a8fd7b.jpg
600
600
https://new.coinsweekly.com/wp-content/uploads/2023/01/logo-coinsweekly_590x204.png
2016-08-10 00:00:00
2023-06-16 19:14:09
Spiegel, Sam