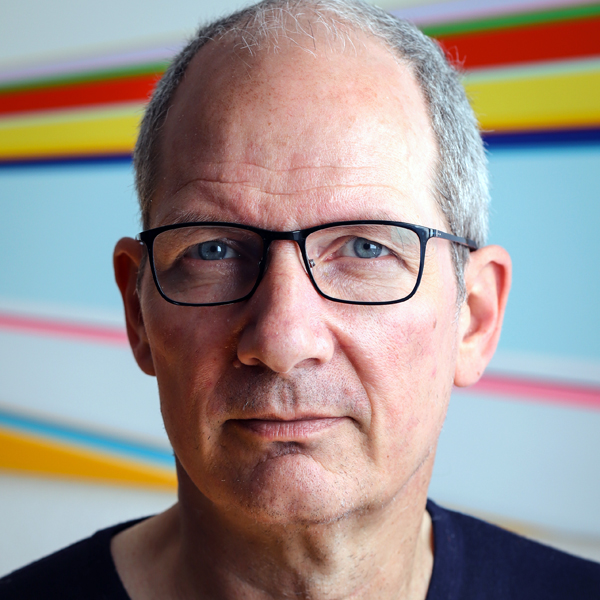 Biochemist, numismatist and coin dealer
Christoph Stadler (*1964) started collecting when he was just six years old. He devoted himself in a meticulous manner to "circulation coins from all over the world". From there, he developed the wish to travel the world, which he made come true for the first time with his hitchhiking trip on the African Mediterranean coast. Up to this day, he has an active interest in African numismatics.
Since then, travelling has been an existential part of his life. For example, when he sails the seven seas on a sailboat.
After graduating from secondary school in Münster, North Rhine-Westphalia, Christoph Stadler studied chemistry in Bremen. While writing his PhD on semiochemicals transmitting information inside the cell (second messenger), he worked as numismatist in the renowned numismatic dealership Hanfried Bendig in Bremen to finance his studies.
In 1996, Christoph Stadler chose to completely dedicate himself professionally to numismatics. Together with the management expert Frits A. Bodde, he founded the company MONETA NOVA in Bremen, that mostly specialized in dealing German coins and medals from the Middle Ages until today. From 2003 until 2009, he was also managing partner and auctioneer of Westfälische Auktionsgesellschaft oHG, where he was in charge of 28 auctions. In 2005/2006 he auctioned off a collection of coins and medals from Bremen, which was not only the most important one of its kind since the end of the Second World War, but also set a standard for the catalogue design.
Since 2005, Christoph Stadler runs the company Auktionen & Münzenhandel Dr. Christoph Stadler in Bremen as a registered businessman together with his associate Claudia Ruthard, a cultural scientist. Over the years the company specialized in dealing gold coins from all ages. Christoph Stadler is one of the few who do not have a website and only attend their clients in the charmingly decorated office or on coin conventions.
Christoph Stadler played an important role in developing the Bremen Numismatic Society (Bremer Numismatische Gesellschaft e. V.). He was introduced by Hanfried Bendig and became full member in 1994. In 1997, he became vice chairman. On his initiative, the society published the book series about history of coins and money in Bremen ("Bremer Beiträge zur Münz- und Geldgeschichte"), which consists of 10 volumes by now. Since 1999, he is head of the society that has almost 100 members.
Since 1997, Christoph Stadler is member of the Association of German Coin Dealers (VddM), where he was member of the board from 1998 until 2013.
Christoph Stadler does not only love numismatics but also music. From 1988 until 1996, he played in the band "The Random Affect" and worked as a freelance journalist for the magazine Jazzthetik from 1987 until 1990.
You can contact Christoph Stadler via E-Mail.
Here you can find a list of his publications.
This is the website of the Bremen Numismatic Society.
And here you can find all volumes of Bremer Beiträge zur Münz- und Geldgeschichte.
The Bremer Beiträge zur Münz- und Geldgeschichte even has an entry on Wikipedia.
In the Weser-Kurier you can find an article about volume 9 of Bremer Geldgeschichte.
The magazine Jazzthetik specializes on Jazzmusic and can be bought everywhere. You can also read some parts online.
And if you want to get to know Christoph Stadler as leadsinger instead of coin dealer, listen to "The Random Affect".
https://new.coinsweekly.com/wp-content/uploads/2018/10/33111_738ce317.jpg
600
600
https://new.coinsweekly.com/wp-content/uploads/2023/01/logo-coinsweekly_590x204.png
2018-06-20 00:00:00
2023-06-16 15:22:47
Stadler, Christoph