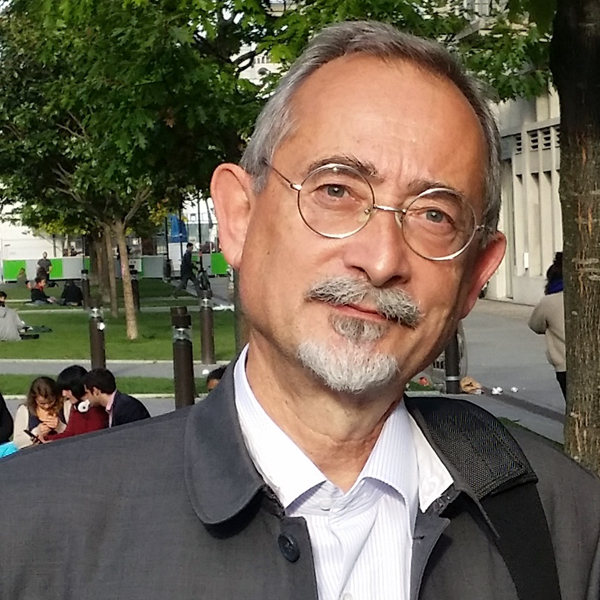 Thierry de Crussol, François
Expert in Oriental and East Asian numismatics
François Thierry de Crussol (* 1950) studied History at Paris 7 (University Paris Diderot) with a focus on the history of modern Turkey. In his thesis (Maîtrise 1975) he dealt with the relationship between the army and power in 1876-1918 Turkey. He obtained another degree in 1976 with his thesis on the Kurdish national movement at the end of the Ottoman Empire. Following on his military service, he passed the national admission test as a teacher in higher education. From 1982 to 1986, he studied East Asian Languages and Cultures, with a focus placed on China and Vietnam.
After François Thierry de Crussol, in his capacity as a high-school teacher, had started a research project on Chinese coinage, he became a member of the staff of the Musée de l'Administration des Monnaies et Médailles (1984-1986) where he authored the catalogs on the collections of Far Eastern coins that form part of the Huê Treasure. In 1986, he wrote a catalog on the Vietnamese coins in the Cabinet des Médailles of the Bibliothèque nationale in Paris. At the Bibliothèque's Département des Monnaies et Médailles he became responsible for Oriental numismatics, first as a conservator (1989), then as head conservator (1993), and, finally, as general conservator (2009).
In these capacities, François Thierry de Crussol organized many exhibitions in France and abroad until his retirement in 2015. One of these was the successful "Monnaies de Chine" exhibition at the Cabinet des Médailles in 1992. As a speaker he attended conferences and colloquia all around the world.
In the department of Chinese coinage, François Thierry de Crussol is particularly interested in the time before the Song dynasty (960-1279). He has dealt with these areas as well as the coinage of Vietnam and Turkey in pre-Islamic times in numerous publications. In 2017, his in-depth work "Les monnaies de la Chine ancienne. Des origines à la fin de l'Empire" has been released.
François Thierry de Crussol is a long-standing member of the Société Française de Numismatique and the Royal Numismatic Society which honored him with the Medal in 2006 and the Robinson Visiting Fellowship Award in 2011. For his book "Les Monnaies de la Chine ancienne", he was honored with the Hirayama Prize of the French Académie des Inscriptions et Belles Lettres in 2018.
You can reach François Thierry de Crussol via e-mail.
To view his academia.edu profile, offering many of his contributions for download, please click here. 
This is his extensive list of publications.
And one of his studies on the Huê Treasure can be read at Google Books.
*21 April 2020
https://new.coinsweekly.com/wp-content/uploads/2018/10/29046_f81c878f.jpg
600
600
https://new.coinsweekly.com/wp-content/uploads/2023/01/logo-coinsweekly_590x204.png
2017-09-13 00:00:00
2023-06-15 16:29:47
Thierry de Crussol, François