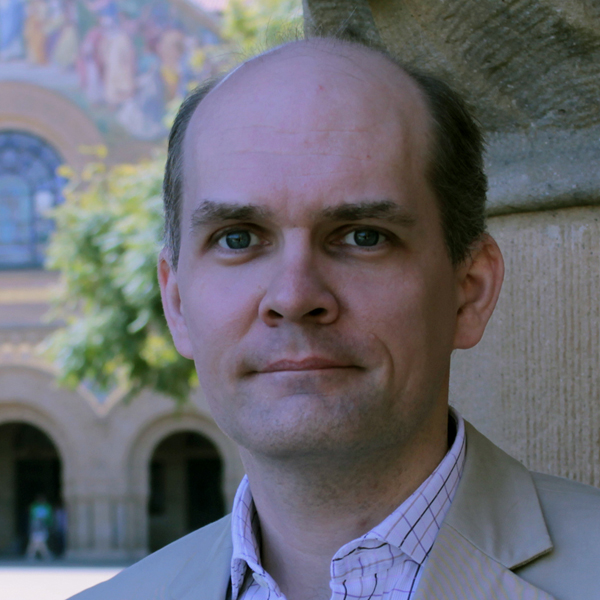 Head of the "Documenta Antiqua" Department at the Austrian Academy of Sciences
Bernhard Woytek (*1974) studied Ancient History and Classical Studies as well as Numismatics focusing on the ancient world in Vienna between 1992 and 1996. In 2001, he completed his doctorate with a thesis on Roman coinage and the financial history 49-42 BC, which was published under the title "Arma et nummi" in 2003. In 2009, his habilitation and the appointment as Adjunct Professor followed. In its published version, his habilitation thesis has become the standard work of reference on the coinage of Emperor Trajan.
During his studies, Bernhard Woytek held a fellowship of the Austrian Academy of Sciences (DOC fellowship 1998-2000, APART fellowship 2006-2009). In his capacity as a lecturer, he has been forming part of the "Wiener Institut für Numismatik und Geldgeschichte" since 2005.
In 2010, Bernhard Woytek was Visiting Scholar in Residence during the ANS Summer Seminar in New York. From the autumn of 2010 to 2011, he went to Cambridge University for one year, having been granted the Erwin Schrödinger Fellowship of the Austrian Science Fund (FWF). Since 2013, he has been the head of the "Documenta Antiqua" Department in Vienna. In that year, he was elected Corresponding Member of the Austrian Academy of Sciences' Division of Humanities and the Social Sciences in Austria. From 2013 to 2015, he was head of the research project "Joseph Eckhel (1737-1798) and his Numismatic Network" (FWF Project nr. P25282) ; the next project started in 2017 and bears the title "The Numismatic Networks of Eckhel's Austrian Precursors: Erasmus Froelich and Joseph Khell" (FWF Projekt Nr. P29068).
In 2015, Bernhard Woytek was Professeur étranger invité at the IRAMAT-Centre Ernest Babelon in Orléans; as Visiting Associate Professor he taught at the Classics Department of Stanford University in California/USA in the spring of 2016. In 2018, he was International Visiting Fellow at the Department of Classics and Ancient History of the University of Warwick and E. S. G. Robinson Visiting Scholar at the Department of Coins and Medals of the British Museum in London. In 2019, he was Colin M. Kraay Visiting Scholar at Wolfson College at the University of Oxford and also worked at the Ashmolean.
In 2019 he was appointed corresponding member of the German Archaeological Institute.
You can learn more about Bernhard Woytek on this website which lists selected publications, research areas and memberships.
If you want to contact Bernhard Woytek, you can do so here.
Information on the FWF Project "Joseph Eckhel and his Numismatic Network" is available here.
The homepage of the congress "Ars critica numaria. Joseph Eckhel and the development of numismatic method" (held in Vienna, May 27-30, 2015) can be accessed here.
On Persée, you can read a review of Bernhard Woytek's work "Arma et nummi" covering the financial history from 49 to 42 BC.
This is the study "Arma et nummi", published by the Austrian Academy of Sciences Press.
If you are interested in Roman Imperial coinage and the monetary reforms under Trajan, you should not miss reading Bernhard Woytek's habilitation thesis "Die Reichsprägung des Kaisers Traianus (98-117)", also published by the Austrian Academy of Sciences Press.
Bernhard Woytek is the editor of an interdisciplinary omnibus volume on ancient economies focusing on numismatics which was published in 2019: Infrastructure and Distribution in Ancient Economies.
*as of 30 January 2020
https://new.coinsweekly.com/wp-content/uploads/2018/10/24168_e7bc34f1.jpg
600
600
https://new.coinsweekly.com/wp-content/uploads/2023/01/logo-coinsweekly_590x204.png
2016-09-28 00:00:00
2023-06-16 18:21:31
Woytek, Bernhard