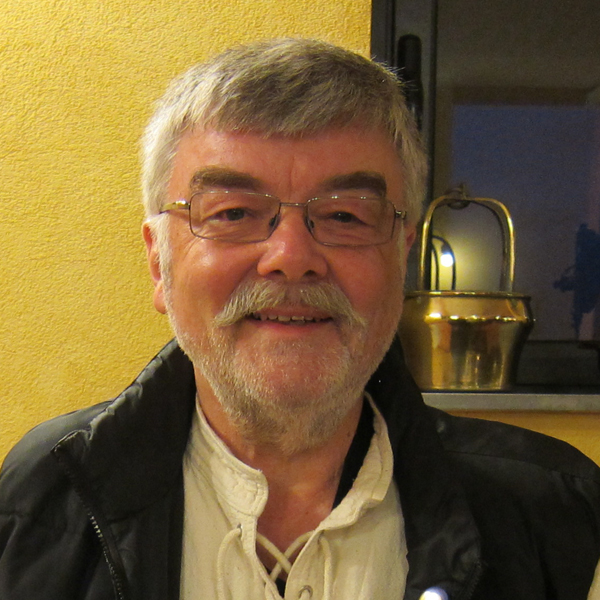 Numismatist, coin collector, dendrochronologist
Kurt Wyprächtiger is a qualified operations expert and had served as a design engineer in the electrical industry before he started working as a dendrochronologist in the Laboratory of Dendrochronology and Underwater Archaeology of the City of Zurich in 1980. An expert in timbers from prehistoric to Roman times, he participated in archaeological excavations at Zurich-Mozartstraße (Cortaillod to the Bronze Age), Greifensee-Böschen (Bronze Age) and Oberwinterthur (Roman Vitudurum).
Since 1965, he has been collecting ancient coins. The Roman Imperial part of his collection, up to and including Hadrian, was sold to the MoneyMuseum and later auctioned off at CNG Triton XVIII (2015). The Roman Republican coins of his collection were also sold to the MoneyMuseum and published in the monograph "Im Schatten der Adler Roms" ("In the shadow of the eagles of Rome").
Since 1980, Kurt Wyprächtiger is in charge of the numismatic collection of the Museum zu Allerheiligen in Schaffhausen, on behest of the Sturzenegger Foundation. Under his supervision, this collection has grown into one of the world's most comprehensive collections of coins and medals of both the city and the canton of Schaffhausen. Furthermore, he has enlarged its number of medieval and early modern coins from the Lake Constance and the High Rhine region significantly.
In 1995 and 2000, he curated two major numismatic exhibitions in the Museum zu Allerheiligen.
Kurt Wyprächtiger's research focuses on Swiss numismatics of the Middle Ages and early Modern times as well as Schaffhausen and the neighboring Lake Constance region. At regular intervals, he publishes the Sturzenegger Foundation's recent acquisitions in the annual reports that are published every two years.
For CoinsWeekly, Kurt Wyprächtiger accompanies Ursula Kampmann as a photographer on all her journeys.
Kurt Wyprächtiger was honored with the Vreneli Award in 1999. In 2006, he received the Otto Paul Wenger Award.
Information on the numismatic collection of the Museum zu Allerheiligen is available here.
On the internet, you can find an article by Kurt Wyprächtiger on a dated Schaffhausen halbbatzen from 1525.
In this Youtube film Kurt Wyprächtiger tells you why he is collecting coins.
On the German site MuenzenWoche, you can find a review of the 2011 book "Im Schatten der Adler Roms".
You can order the book here.
And of course you can write Kurt Wyprächtiger an email.
https://new.coinsweekly.com/wp-content/uploads/2018/10/25417_5901ecb6.jpg
600
600
https://new.coinsweekly.com/wp-content/uploads/2023/01/logo-coinsweekly_590x204.png
2016-12-21 00:00:00
2023-06-16 17:59:47
Wyprächtiger, Kurt